When you send a normal email, you might attach a document of some sort to it. In ClickDimensions, the way to do this is through linking a document to text or an image. When the link is clicked the document will either download or open in their browser depending on their email client settings.
NOTE: There is a file storage limit for each company dependent on license level. These limits are per company to store all images, documents, and layouts: Email Only, Base, Standard - 400MB Professional - 1GB Enterprise - 10GB
NOTE: The maximum individual size allowed for a file in the document manager is 10MB.
Goals
Learn where to find the Document Manager within Email Template and Web Content editors
Learn how to upload files to the Document Manager
Learn how to use the Document Manager to add "Attachments" to Emails
Finding the Document Manager
Drag and Drop and Free Style Editors
Click on the Link icon above the text and then choose the File tab to access the Document Manager.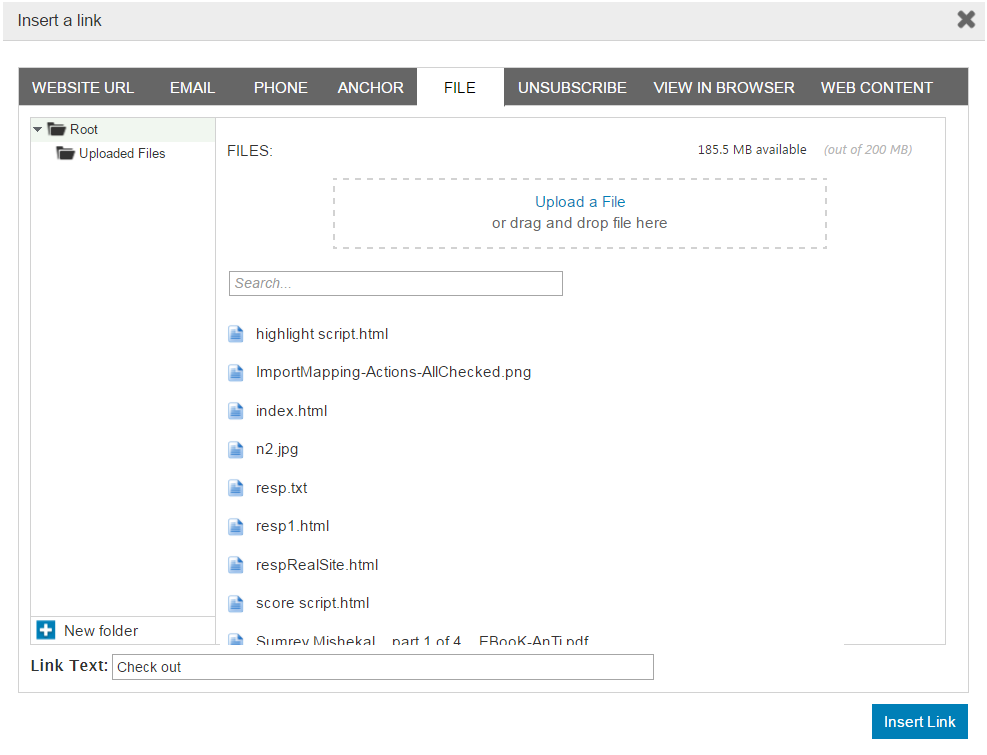 Click Upload File to upload files using the document window or drag and drop the file you wish to link to your email.
Block Editor
If you're using the Block Editor, open the Hyperlink Manager and click the Document Manager icon to the right of the URL field.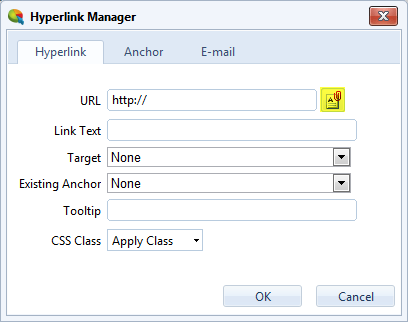 Web Content Editors
The document manager can also be accessed within Form, Survey, and Subscription Page editors by adding an HTML component.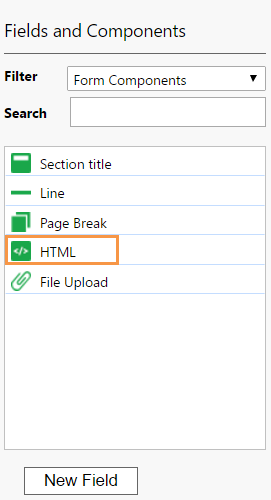 once the HTML component is added in the editor, the process for finding the document manager is identical to the Drag and Drop and Freestyle editors.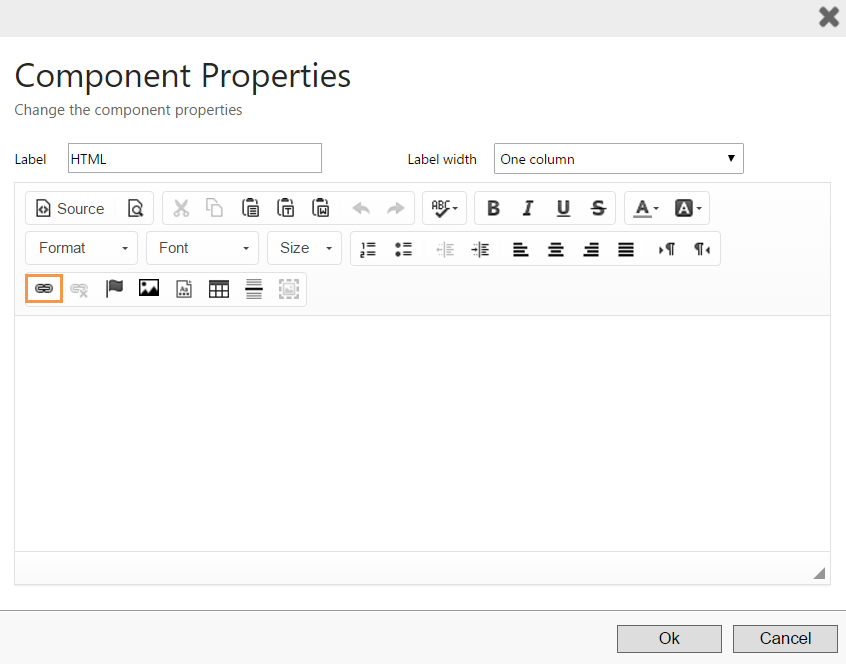 Uploading Files to the Document Manager
 
You can add and rename folders in the first column to keep your documents organized. Use the New Folder button at the bottom of the column to do this, and right click the folder to rename it.
Note: If you move documents into a different folder, it changes the URL. So if you've already sent out an email with that document then no one will be able to download the document any more. If you've just placed it into your template, you'll need to delete it and reinsert it.
To upload a document click Upload a File or select files on your computer and drag them into the File Upload box.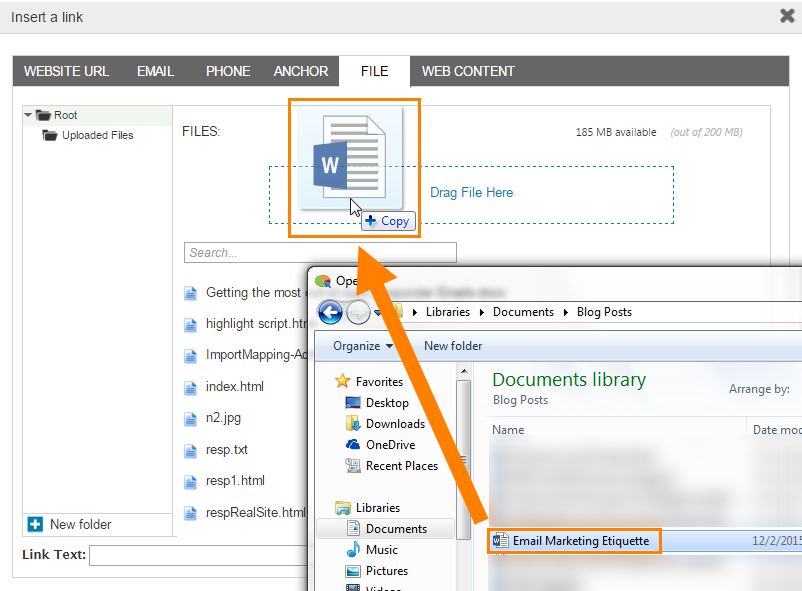 Those documents are hosted by ClickDimensions and will now appear in your Document Manger and will be visible and available to everyone who has the ClickDimensions User Role in your CRM. When you have a document selected in the middle column it will show you link details in the right column [Explained Here under the Hyperlink Tab Section].
When you've found the one you want, hit Insert. And you're document is now linked.
---
Feature Added: Original
Feature Updated: April 2016
ClickDimensions Version Needed: Any