Need to know which version of ClickDimensions you have? Here is how to find out.
Navigate to Settings > ClickDimensions Settings.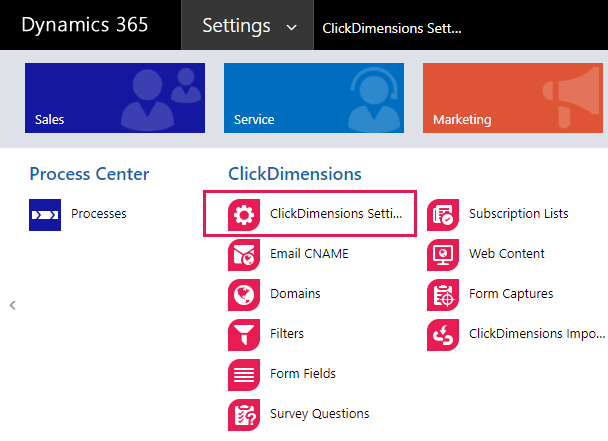 Click on Solution Management.

In this window it will tell you which version you have.

If there is a more recent version available, this window will display your current version and also list the most recent version.

For information on the features in each version see this article.