Using Advanced Finds to re-create the queries
Email Send records display the statistics of deliveries, bounces, opens, and clicks in two ways. They are displayed in the "Sent" view for all Email Sends and, if you open one of these records, you'll see more detailed statistics inside as well.
Sent Email Sends

When opening the Email Send record, you can view the Statistics report that is displayed in the record (shown below), or you can close the record, refresh the view, and see the numbers in the list view format shown above.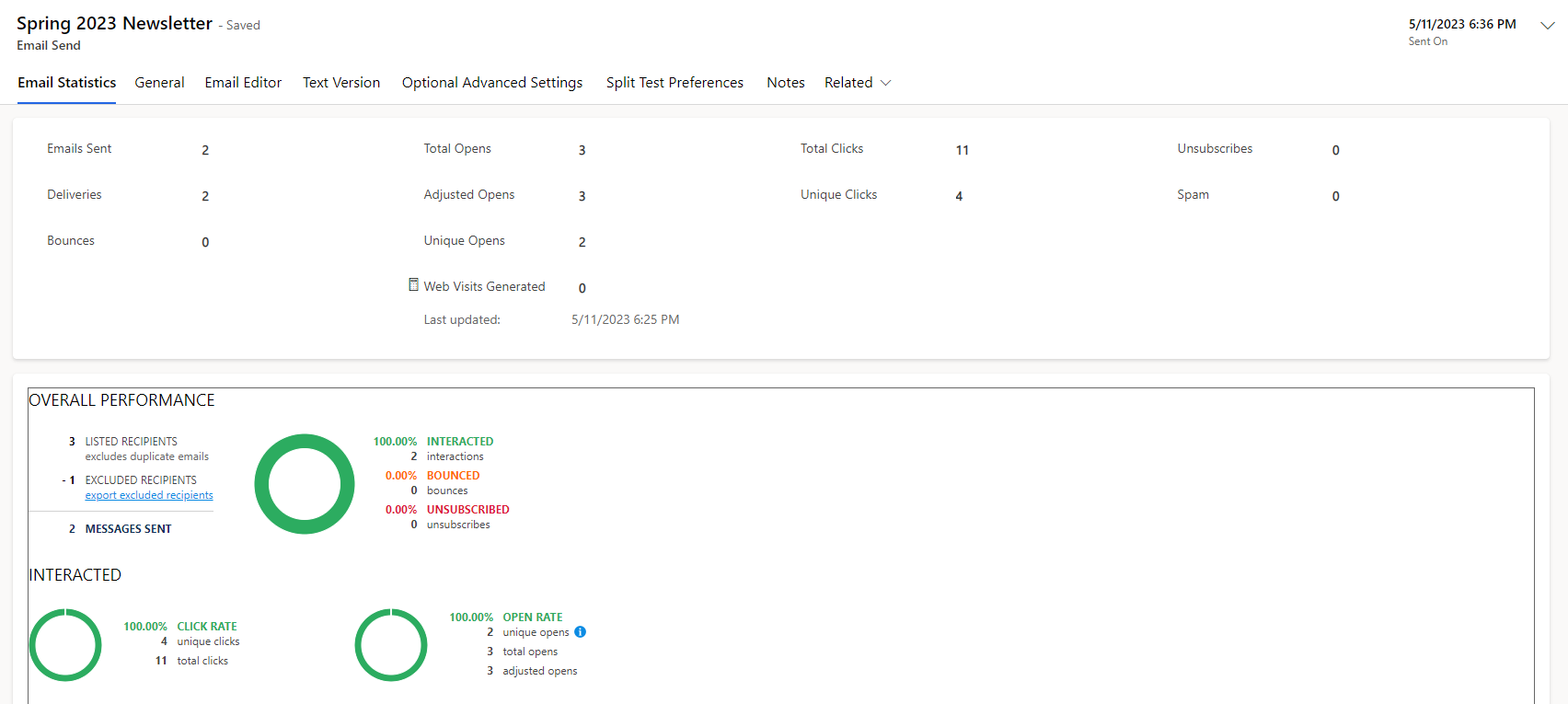 Analyzing your Email Send stats
If you would like to do some ad hoc reporting to further analyze and compare your Email Send statistics, the screenshots below show you how to re-create the queries using Advanced Finds.
NOTE: Pay close attention to the entity that is being searched on in the Look for field on the Advanced Find; it changes from query to query.
NOTE: For details regarding Adjusted Opens, please see our Adjusted Opens article.
Total Messages for an Email Send

Number of Deliveries for an Email Send

Number of Opens for an Email Send

Number of Unique Opens for an Email Send

Number of Soft Bounces for an Email Send

Number of Hard Bounces for an Email Send

Number of Clicks for an Email Send

Number of Unique Clicks for an Email Send

Number of Spam for an Email Send

Number of Unsubscribes for an Email Send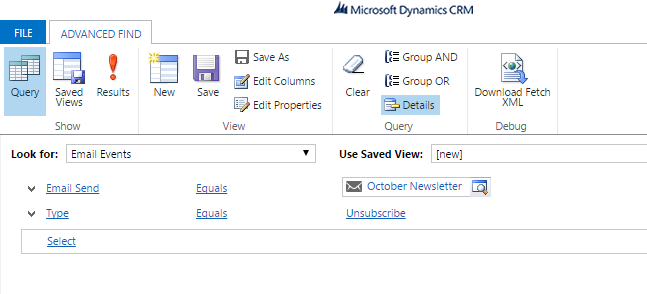 ---
Feature Added: Original
Feature Updated: 2023.04
ClickDimensions Version Needed: Any