If you would like to review a list of every recipient who shared your email on social media and where they shared it, access these statistics from the Email Statistics menu under the Social Shares tab.
Goals
Learn about the email statistics available in the Social Shares tab
Open the Email Send record under the Sent view > click the Email Statistics button.

Click the Social Shares tab to view the statistics.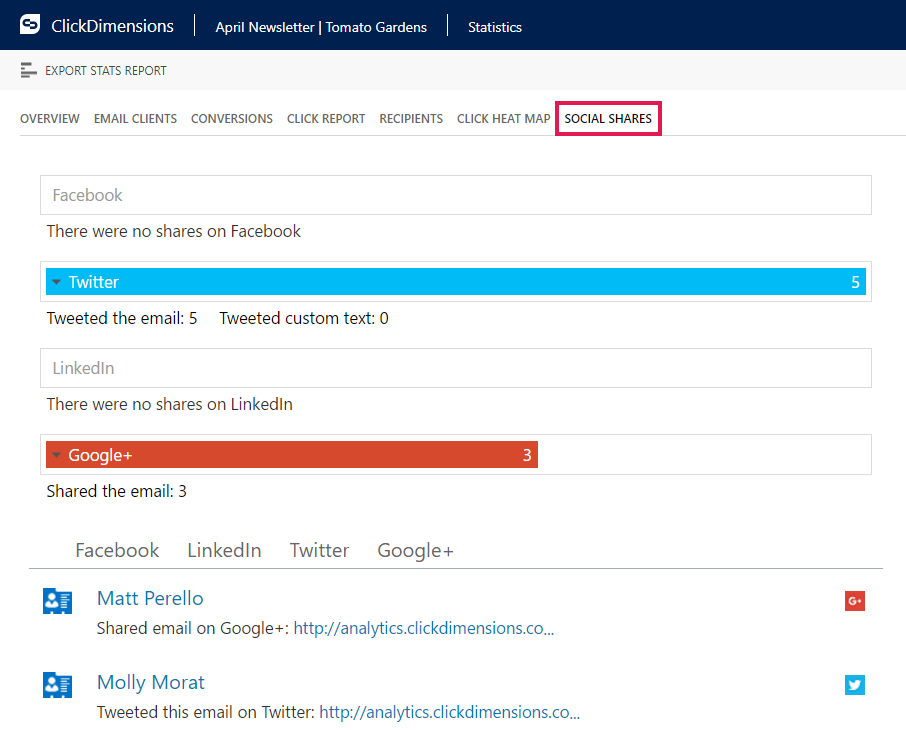 This report includes two main areas. The top half shows a bar graph which displays on which social media platforms your email was shared by your recipients and how many times it was shared there. The bottom half includes a list of every recipient who shared the email and indicated on which platform they shared it. By default, this will list every recipient who shared on Facebook, LinkedIn, Twitter, or Google+, but clicking on the name of any of the four platforms will filter the list to only show recipients who shared on that platform.

---
Feature Added: 8.1.0
Feature Updated: 8.1.0
ClickDimensions Version Needed: 8.1.0