There are a number of different versions of CRM; which one you are using will affect things such as how you navigate in your environment, how things look, and which ClickDimensions solutions we generate for your environment when you update. You can see which version of CRM we have on record for your environment by navigating to Settings > ClickDimensions Settings,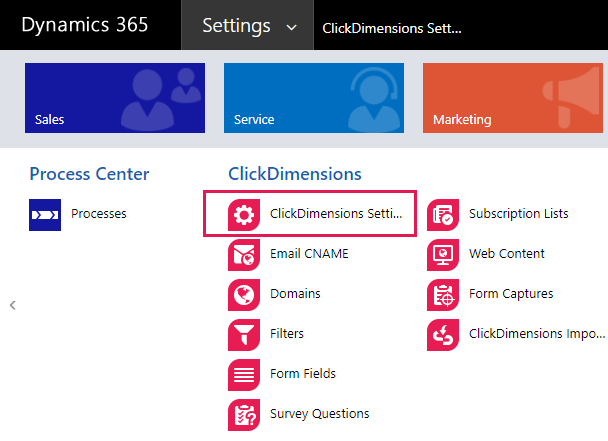 then looking under ClickDimensions Account Details.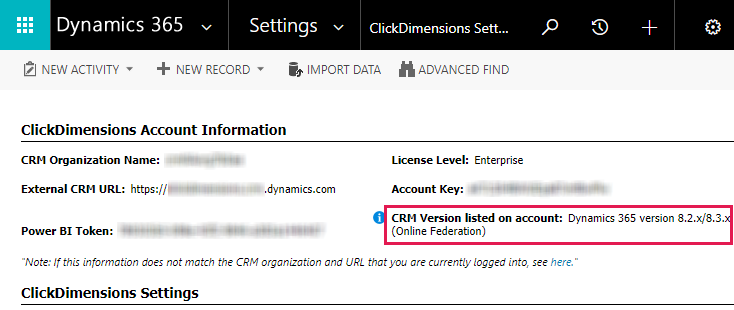 By default, this version will be the version that you provided when you registered for ClickDimensions. If you have since updated your CRM environment, it is possible that we will not have the correct CRM version on record for your account and consequently will not generate the correct solution file for your CRM when attempting to update ClickDimensions. You can confirm if your CRM environment is on the same version that is listed in ClickDimensions Settings by clicking on the gear icon at the top right corner of the CRM window and choosing About from the menu that displays.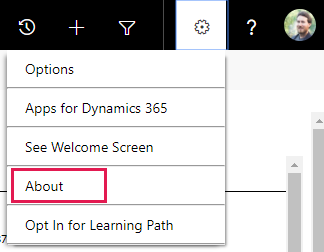 This will open a window that will list the current version of your CRM at the top.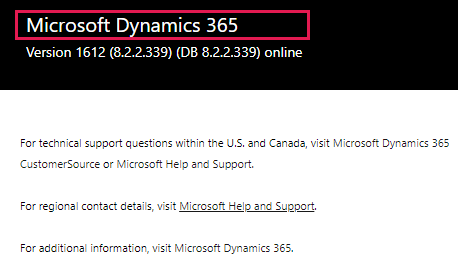 If this version is not the same, please open a support ticket to let us know so we can update the version on our end.