The Corporate Style feature allows you to save text/formatting styles within the New Drag & Drop editor so you can reuse those styles across your various emails. This takes the guesswork out of which color your links should be or other questions that your email creators may have.
Using Corporate Styles
You can access this option while in a New Drag & Drop editor window. Click on Email Templates > Corporate Style.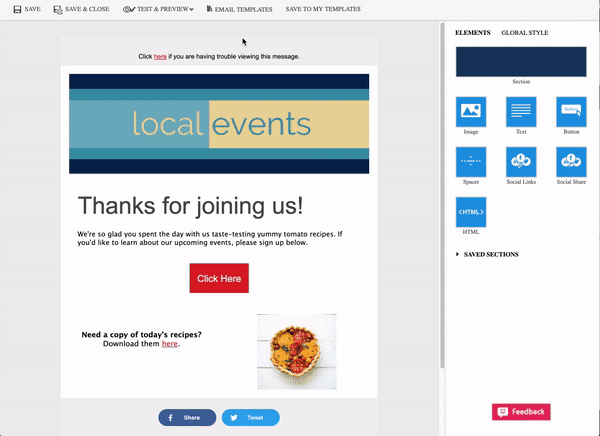 The Corporate Styles window has a preview pane on the left, showing what your styles will look like when applied to body text, heading text, and more. To the right of the styles, you'll see the controls where you can set up the formatting.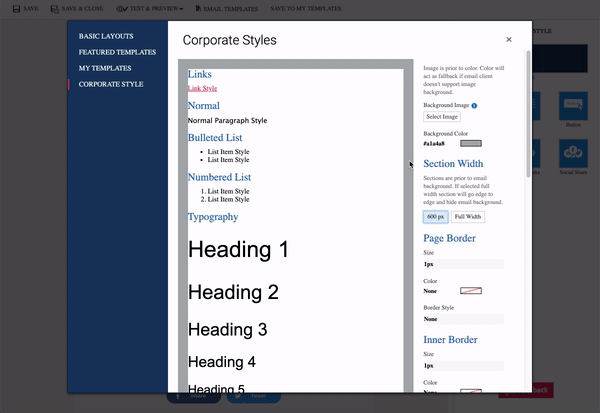 As of version 10.5, it is also possible to upload custom fonts to use with your Corporate Styles by selecting the "Add Custom Fonts" option. Please see our article here for more details.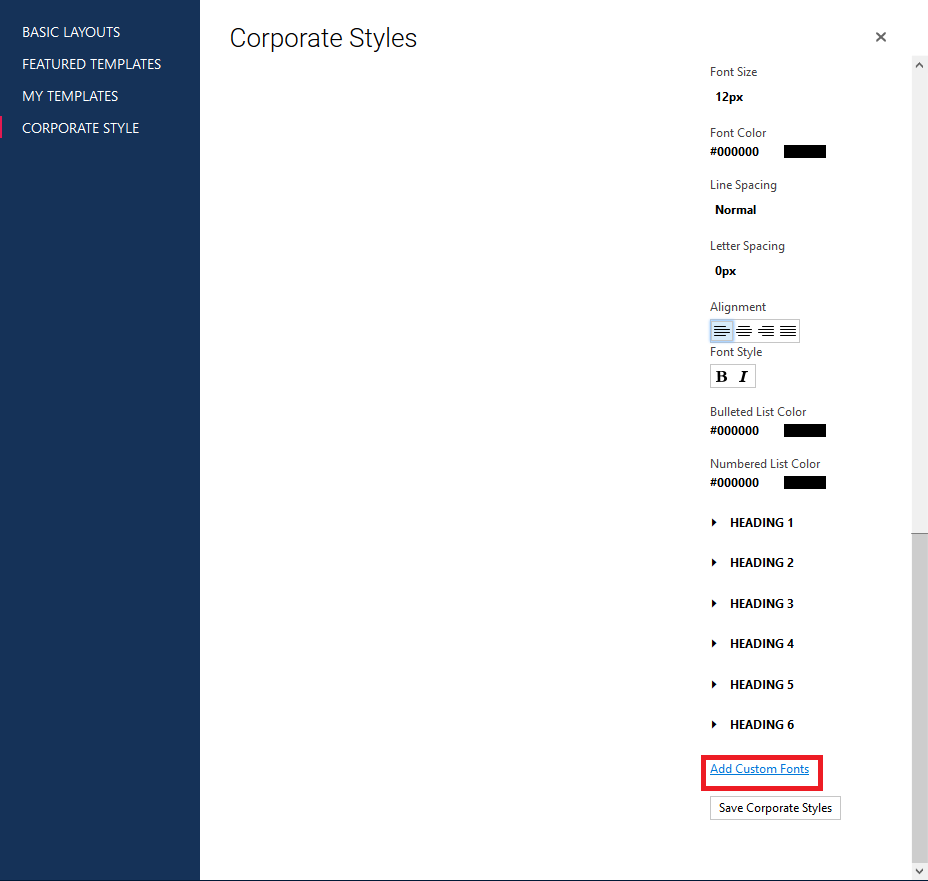 Set up your corporate style as needed and then at the bottom, click Save Corporate Styles.
Once your Corporate Style has been saved, you can apply it to your emails. Just go back to the editor window, select Global Styles, and at the bottom click Apply Corporate Styles.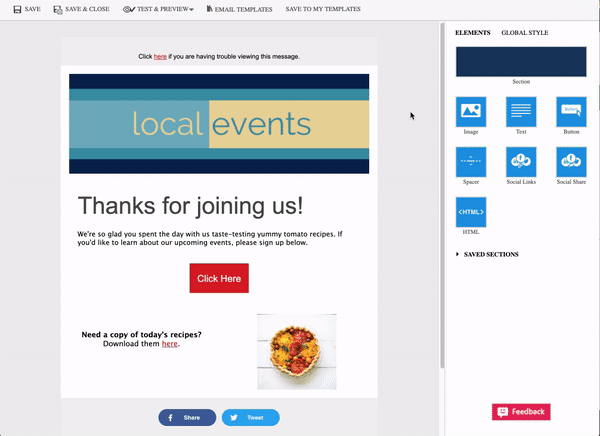 Your Corporate Styles will be displayed on the email and you will see it update instantly.
FAQs
Can I restrict editing of the Corporate Styles to specific users?
No. Corporate Styles are visible to all users who can access an Email or Email Template's editor window.
Is there a revision history or back button if I want to revert to or see previous styles?
No. Once you save the Corporate Styles, that version will be what is currently available to your users. Any changes you want to make would need to be done manually.
Is this only available in the New Drag & Drop editor?
Yes. This feature is currently only available in the New Drag & Drop editor.
How many Corporate Styles can I save?
You can save one Corporate Style to use across your emails. If you have a type of email setup that needs to differ from the saved Corporate Style but still be used across some of your emails, you may find it helpful to save one of those emails as a template instead and reserve your Corporate Styles for organization-wide styles that should be used for most emails.
---