Dynamic Preview is available in our New Drag & Drop editor as a way for you to preview how personalized elements in your emails will appear for specific recipients.
Personalization
When using personalization, such as including a recipient's first name, you can go to the Preview option in the editor. Once the Preview is open, you'll a right sidebar that says Dynamic Preview. From there, you can select a recipient (contact or lead) to preview how their email will likely look.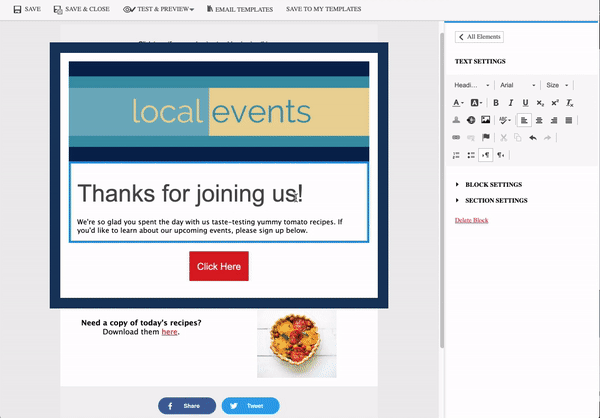 Conditional Sections
For emails that use Conditional Sections (also available in the New Drag & Drop editor), you can preview how those sections will appear for specific contacts or leads. As you would with regular personalization, go to the Preview option and then select a recipient in the Dynamic Preview sidebar.
Once your recipient is selected, the preview window will display how the dynamic elements of your email will perform for that recipient.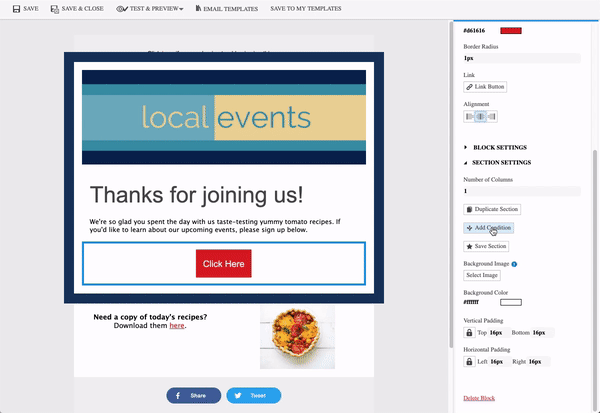 Please keep in mind when using the Dynamic Preview feature that it is only intended to display behavior of the conditional elements within your email and will not be guaranteeing formatting for your recipients.
FAQs
I used the Dynamic Preview feature before sending my email but one of my recipients received something other than what I previewed for them. Why did that happen?
Dynamic Preview will show a recipients expected email content at the time that you perform the preview. However, since you're not sending the email at that exact moment, it is possible that the recipient's contact/lead record could have been updated before your email was sent. You can see if their record was updated by checking the Audit History.