In version 10.11, we've added the ability for customers to add and setup their own email sending domains and DKIM. For more details regarding DKIM and its setup, please see our article here. To begin setting up your email domains, you will first need to navigate to the ClickDimensions Settings page and select the "Email Sending Domains" option:

This will open the Email Sending Domains area where you can add, edit, and delete your email domains as well as check on their status: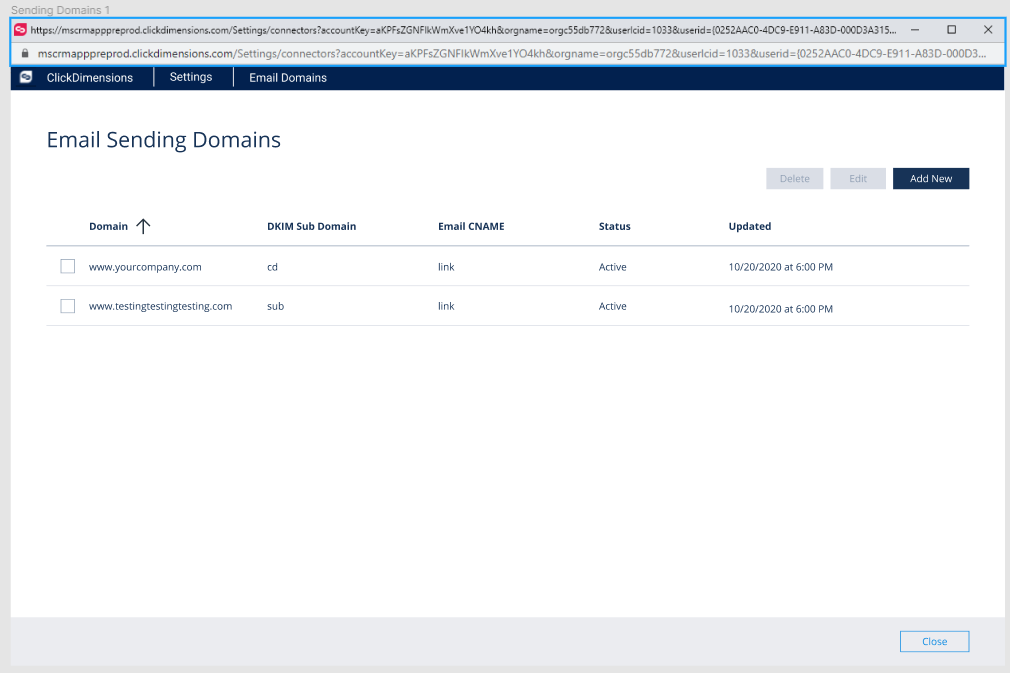 Adding Email Sending Domains
If you create a new Email Domain, then you will see the following screen: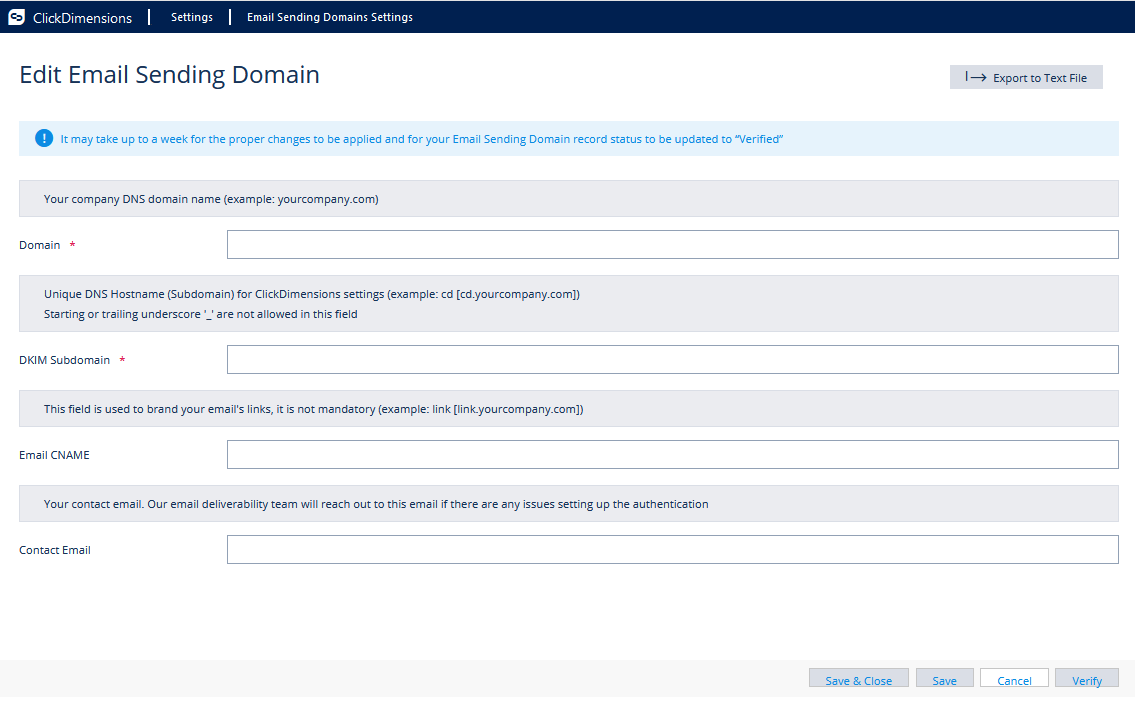 Domain: This is the main domain that you would like to send from. For example: yourcompany.com.
DKIM Sub Domain: This is sub domain that you would like to use when sending. Please note that this is only the sub-part of the domain. For instance, if your full sub-domain was "email.yourcompany.com", then you would only enter "email" into this field.
Email CNAME: This is an optional field that will allow you to set a CNAME for this domain. For more details about setting up Email CNAMEs, please see our article here.
Contact Email: This is the email address that we will contact if there are issues when authenticating the domain.
After entering these details and saving, the window will expand to show the DNS records that will need to be setup in your Domain's DNS zone settings. After setting up the DNS records for the domain, the Export to Text File will allow you to export your DNS records for that domain to a .text file to double check them or share them within your organization.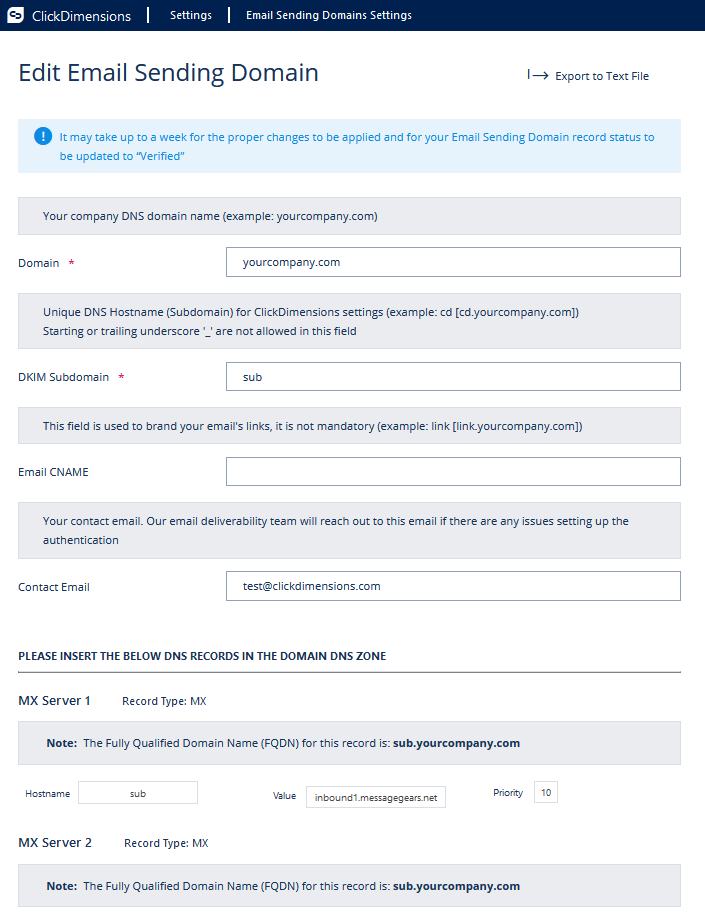 You will also have a "Verify" button at the button of the window that will check these fields and ensure that a DNS record exists and that it has content. You will need to use this "Verify" button to manually verify your DNS records after you have set them up with your DNS host.
Once your records are able to be verified, they will need to go through our Change Management process and may take up to a week for the domains to be properly setup and activated.
Verifying Email Sending Domains
It is also possible to verify the email domains used in the From Email Address on your Email Send records and in the Send Email actions of your Campaign Automations if you have updated to at least version 10.11. For you email send records, there should be a "Verify" button next to the "From Email" field:

In your Campaign Automations, the"Verify" button will be located next to the "From Email Address" field: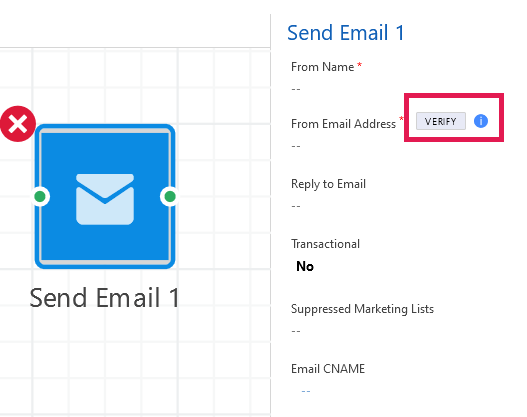 Clicking on the "Verify" button in either location will check the domain of the email address to ensure that a corresponding domain has been setup within your Email Sending Domains and that the domain has been verified properly. Currently if the verification fails, this will not prevent your emails from still sending.
Note: We have a weekly changeover window which means the status change from Waiting for Approval to Approved can take be up to 7 days. Once Waiting for approval status is reached, publishing of the DKIM record expectant on the following Tuesday.
---
Feature Added: 10.11.0
Feature Updated: 11.4.0
ClickDimensions Version Need: 10.11.0