Instagram is one of several social platforms that can be integrated with the ClickDimensions Social Marketing feature powered by Oktopost. Connecting to these social profiles will allow you to create, schedule, and publish social posts from within our Social platform, as well as track the interactions people have with these posts. Click here to learn more about ClickDimensions Social Marketing.
NOTE: In order to use Social Connectors, it is required to have a CNAME set up for Social Marketing. Click here for instructions on how to set this up.
NOTE: The basic ClickDimensions solution includes support for up to 5 social profiles. If you are interested in increasing the number of available social profiles, you can contact your ClickDimensions Customer Success Manager for information regarding upgrading to the standard or professional social packages.
Goals
Learn how to set up an Instagram Social Connector to allow Social Posts to Instagram.
Navigate to the Social Profiles
Once your CNAME is set up for Social Marketing, navigate to either Messaging > Social Platform or Messaging > Social Posts and then select Social Platform from the options: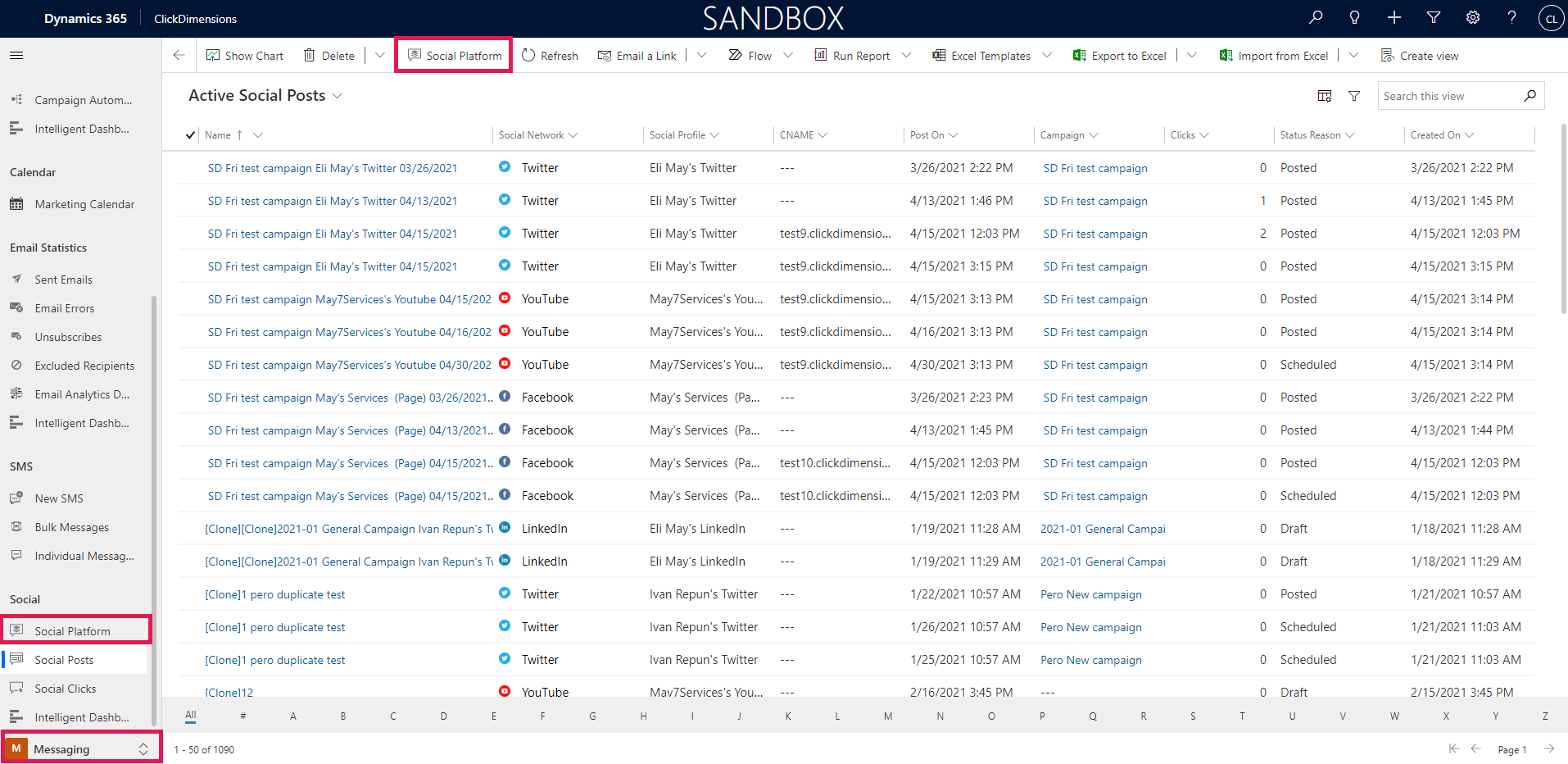 This will open a new login window. Enter the email and password that was setup for your Account Owner in the Social Marketing Settings and click Sign In to continue to the Social Platform.

This will bring you into the Social Platform's main page. From here, you can select your Profile icon in the bottom-left corner and navigate to Settings > Social Profiles and then select Connect a Profile to add a new social profile: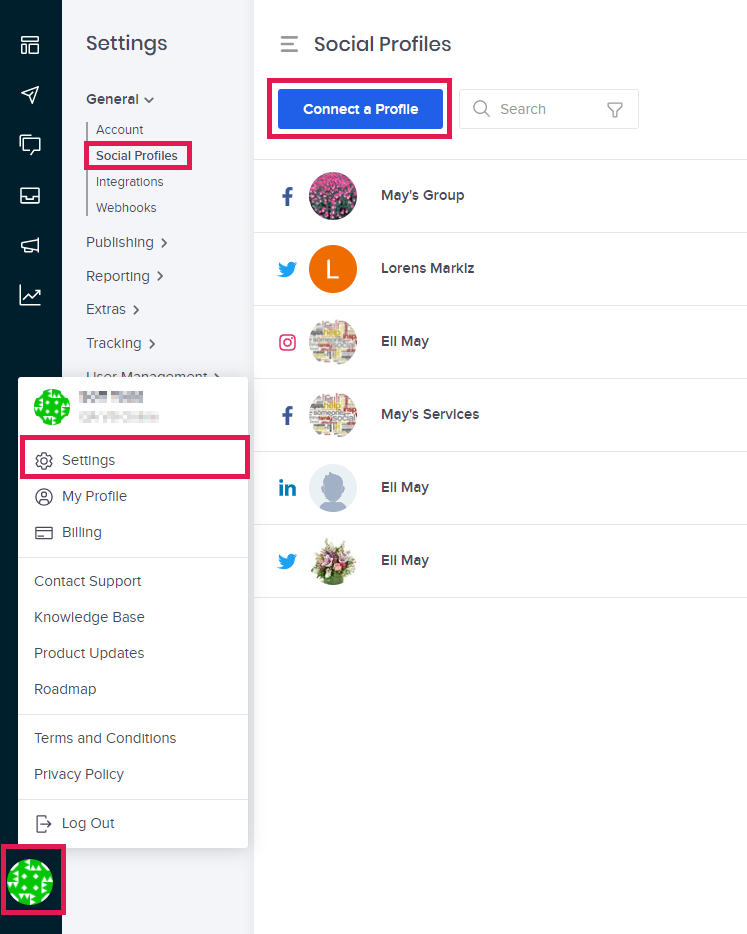 If the Connect a Profile option is greyed out, then this indicates that you have reached the limit for your license and you may need to delete an existing profile or contact your Customer Success Manager to update your social license.
This will open the Add a Social Profile window where you can select the profile that you would like to create. Select Instagram Business.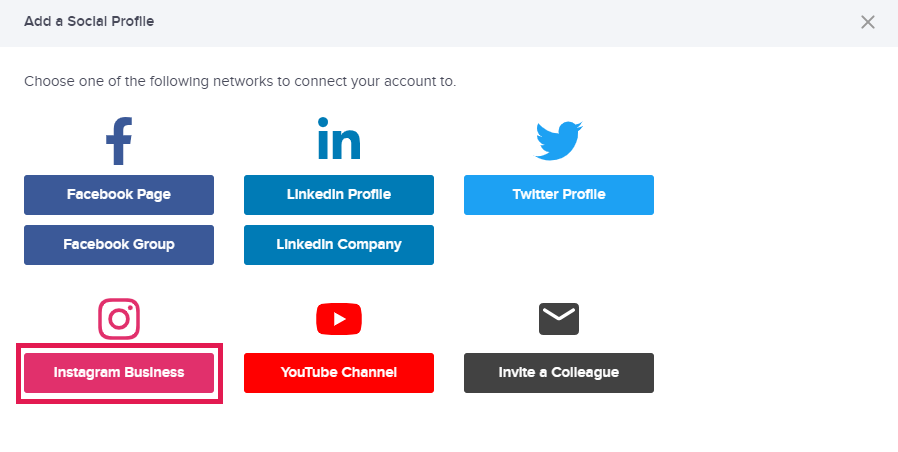 Set Up the Instagram Business Profile
The Instagram Business profiles require a Facebook page be associated to your Instagram Business account. This will need to be set using the Instagram app on a mobile device under the 'Public Business Information' of your account's profile as seen below: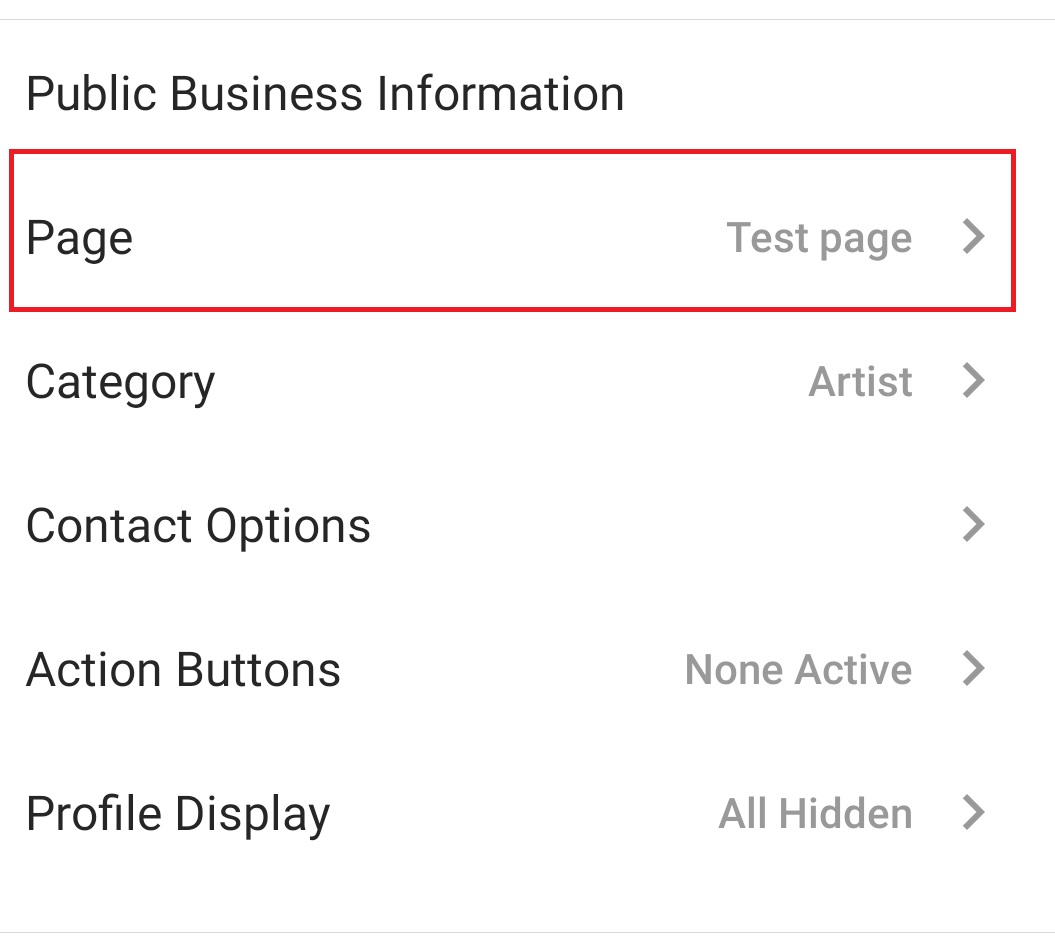 Once you have made this connection, then you can proceed with the profile creation. If you are not logged into a Facebook account, then you will be prompted to log into the account that you would like to use to create the social profile.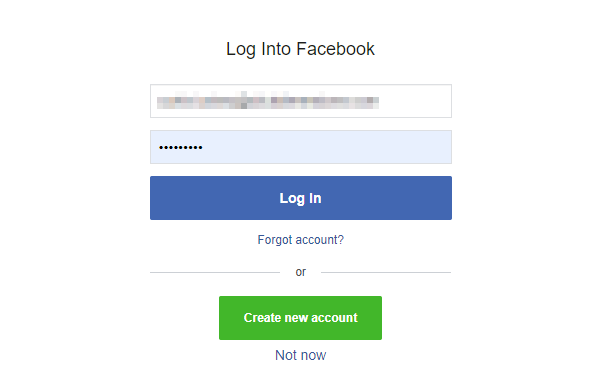 Once you are logged in, you will then be prompted to select the Instagram Business Page(s) that are linked to Facebook pages that you would like this connector to access.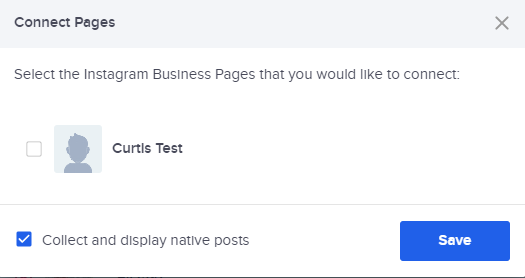 The Collect and display native posts option will allow the Social platform to pull the posts that you made directly in the social network instead of the ClickDimensions Social platform. If enabled, then the platform will try to pull in native posts from the past 30 days to display on your calendar and CRM and it may take up to 15 minutes for native Instagram Business posts to be pulled in.
There are some limitations to how some content from native Instagram Business posts may be handled:
Clicks will not be pulled in from native social posts.
Carousel attachments will not be displayed.
Location and people tags are not supported.
Stories are not supported.
The Social Profiles window will now show the Instagram Business profile along with your other social profiles.

You are now ready to create a social post!
---
Feature Added: 11.2
Feature Updated: 12.3
ClickDimensions Version Needed: 11.2