The Analytics tab lets you see the performance of the posts from this campaign. This article will cover the basics of accessing and using the Campaign Analytics feature.
Accessing the Campaign Analytics
To access the campaign analytics, navigate to Publishing > Campaigns and then select the Analytics tab.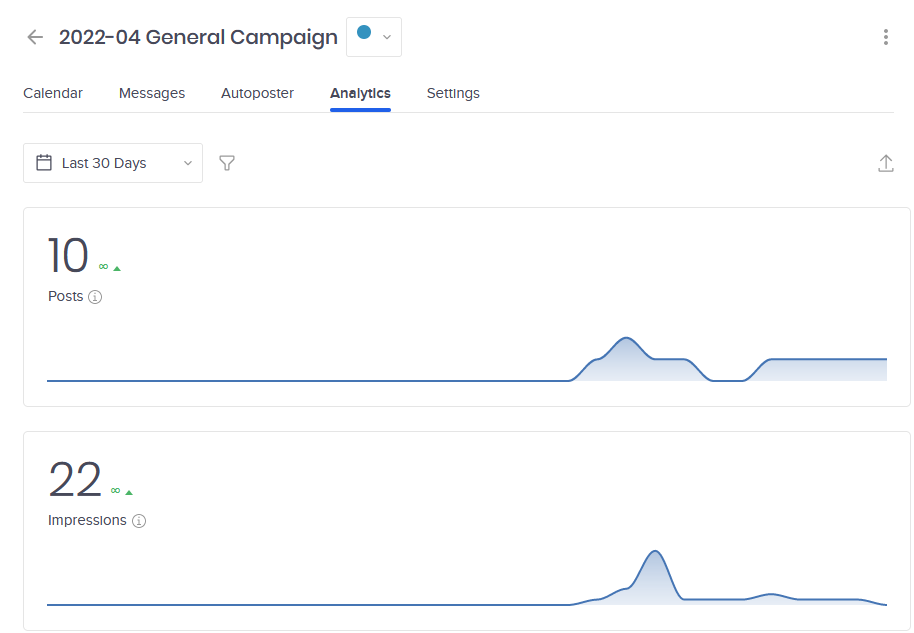 This section will show the number of Posts, Impressions, Engagements, and Conversions from your posts during the selected period. The following metrics are measured and explained below:
Posts: The number of posts shared for this campaign.
Impressions: The number of times the posts were exposed in someone's feed.
Engagements: The sum of all link clicks, likes, comments, and shares generated by the posts.
Conversions: The number of visitors that visited a web page linked from one of your posts.
You can also use the Time range selector and the Filter options for more in-depth analysis of specific time frames.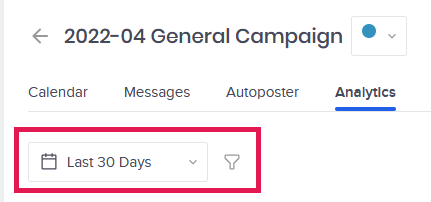 The bottom section provides further breakdowns of the engagement by social network/source and which posts received the most engagements and conversions.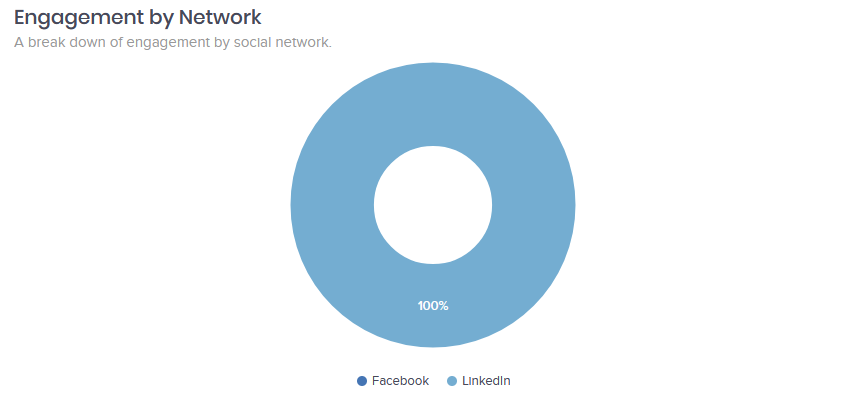 This information can help you to determine what platforms and messaging styles are the most response from your customer base so that you can improve and create more efficient campaigns in the future.