The Message Generator option will automatically create messages for your social networks from a provided URL which can save you the time that you may spend creating content. This article will cover the basics of accessing and using the Message Generator function.
Accessing the Message Generator
To access the Message Generator, navigate to Publishing > Campaigns and then select the Messages tab. You can then select the Message Generator from the options menu.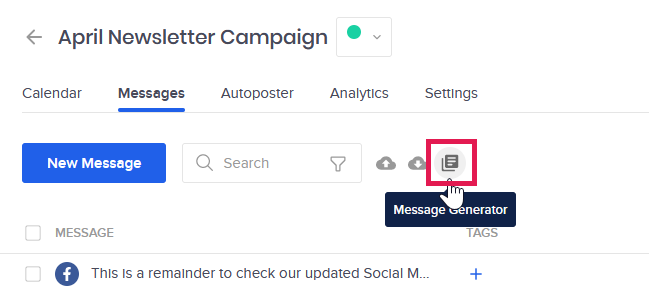 This will open a dialog box that prompts you for a URL. Once you have entered the URL of the web page that you would like to pull the information from, then you can click Next.

The next page will allow you to change the hashtags that will be applied to your messages and to change the maximum number of hashtags per message. Once you are happy with your settings, you can select Next to proceed.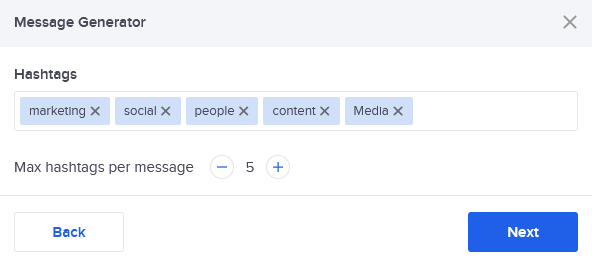 The next screen will allow you to select how long you would like to make each post on each social network and how many messages you would like to generate. If you choose to generate multiple messages, then the Message Generator will generate that number of unique messages for that social network. You can then select Generate to create your new messages.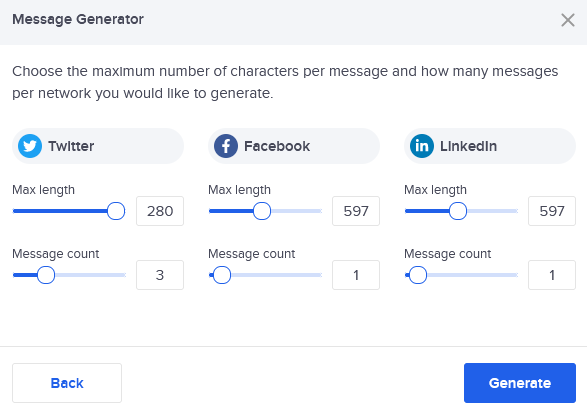 This will take you back to the Messages tab where you will see your newly created Draft messages.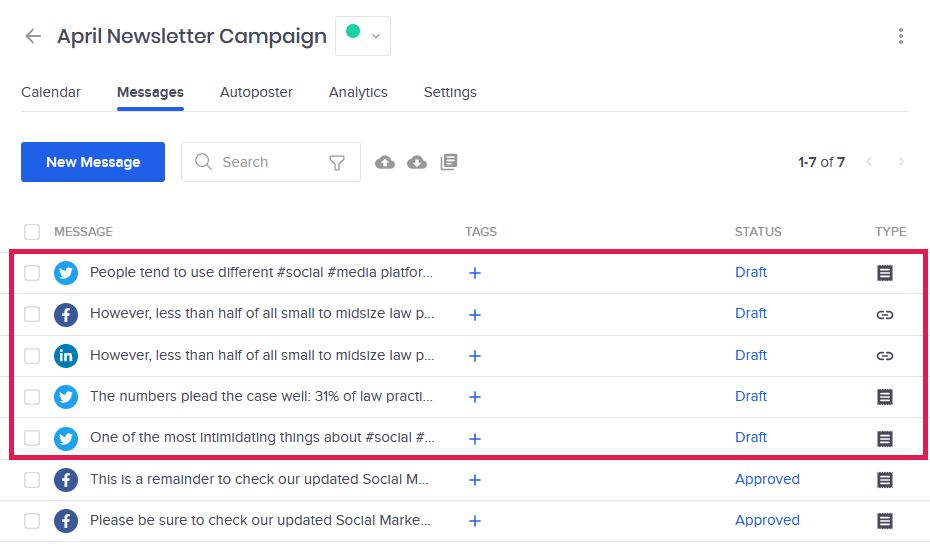 Since these messages will be saved as drafts, you will need to approve them in order to be able to use them in your social posts. To approve your draft messages, you can open a draft and click Save:
This should approve your draft as an official message that can now be selected and used within your social posts. This updated status should also be reflected in the Messages tab: