SENDING A ONCE OFF EMAIL
Within ClickDimensions Sales Engagement, you can send an email directly from a Contact or Lead record that is not a part of a Sequence. You can then choose to add them to a Sequence after the email is sent if you would like.
Step 1: Go to the Contact or Lead record you want to send an email to and click on Send Email.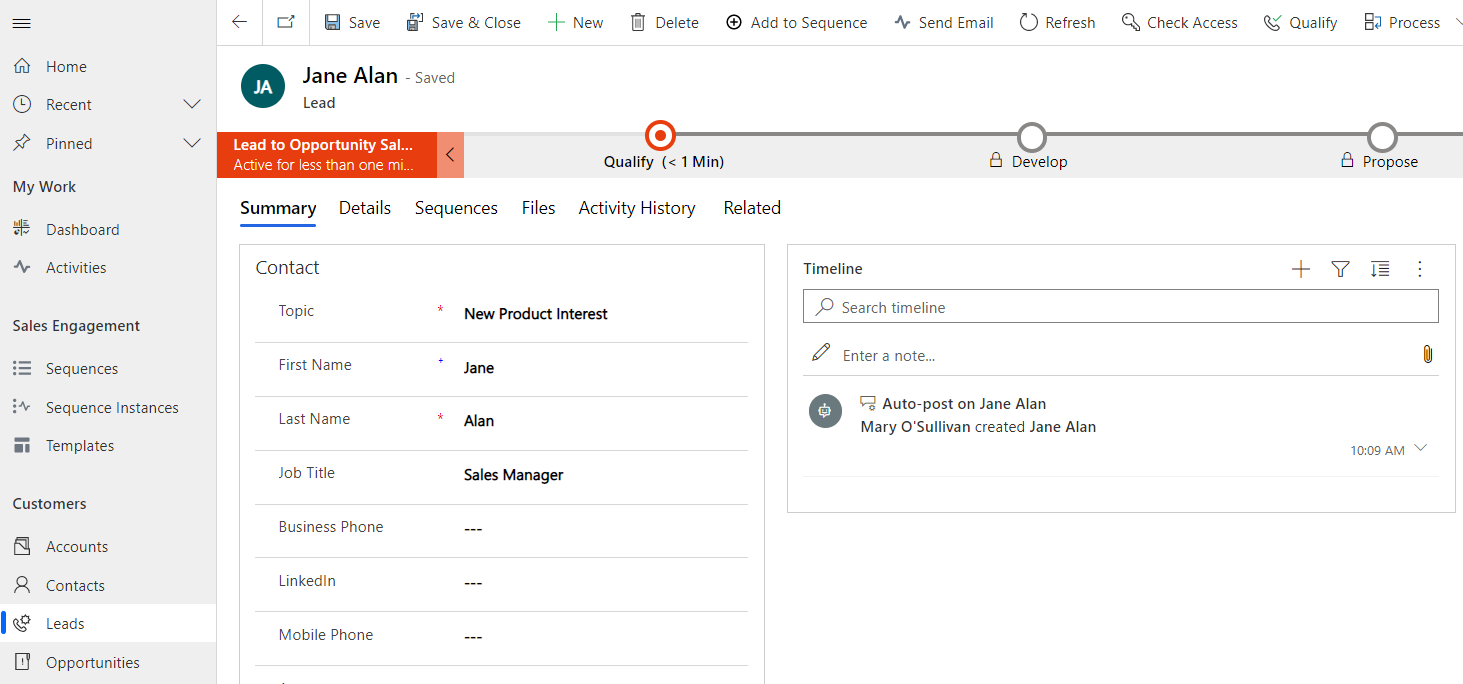 Step 2: Fill out the content of the subject and body.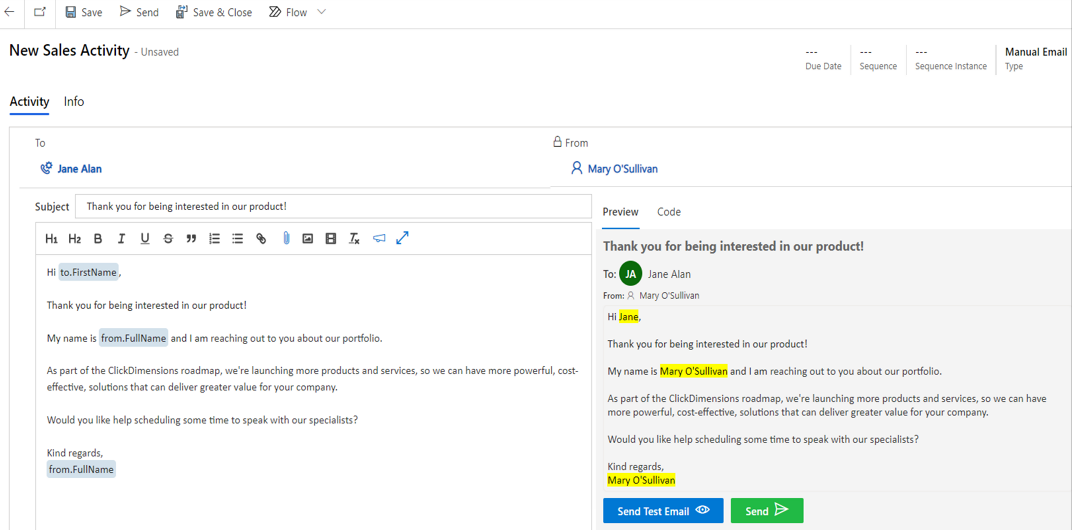 Step 3: You can click the Send Test Email button if you'd like to send a test to yourself or someone else. Then click Send once you are ready for the email to go out.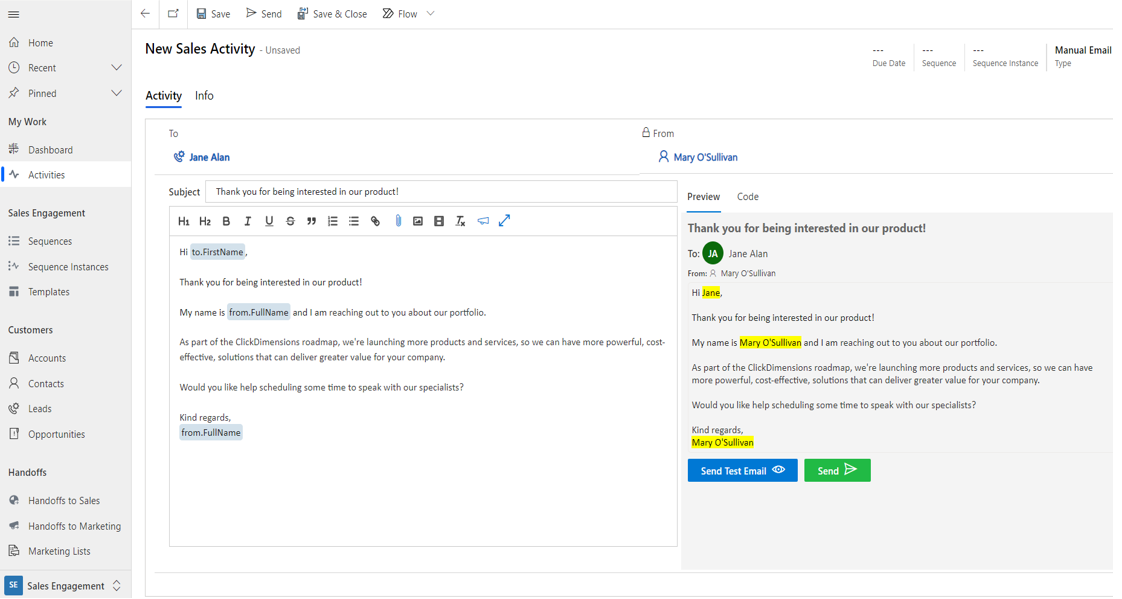 Step 4: Choose when you want to send the email. By default, it is set to Send Immediately. You can flip this switch to select a future date and time.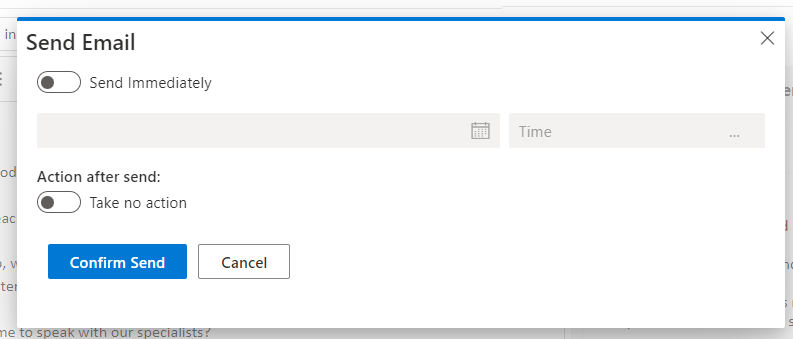 Step 5: Choose if you would like to just send the email or if you would like to start the recipient on a sequence right after this email. If you choose to add to a Sequence, you will have the following screen: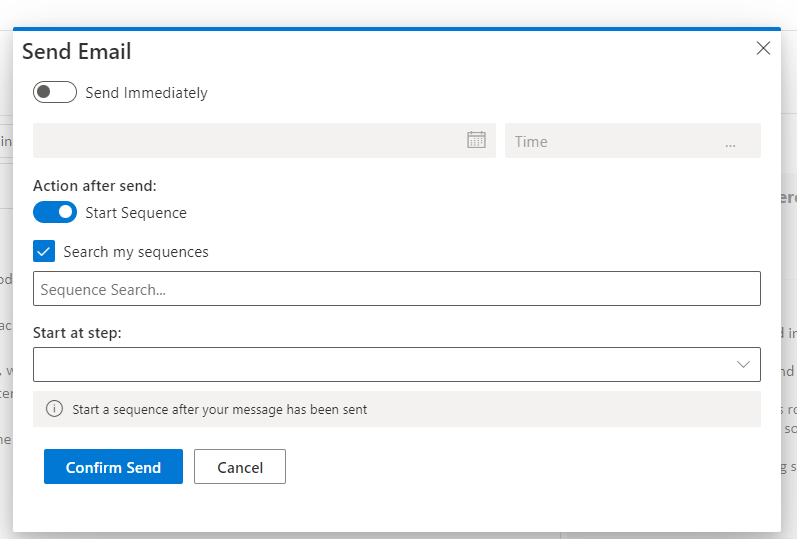 Here you will choose a specific sequence, and then which step to start the Contact or Lead on.
Step 6: Send the email by pressing Confirm Send