OUT OF OFFICE REPLIES
When someone you send an email to is out of the office and has their automatic replies on, ClickDimensions Sales Engagement will recognize these replies and automatically pause the Sequence Instance. That way the recipient is not getting additional emails from you when they are not in the office.
You will be able to reactivate these Instances once the person is back in the office.
Here is what the Out of Office Reply status will look like on the Sequence Instance: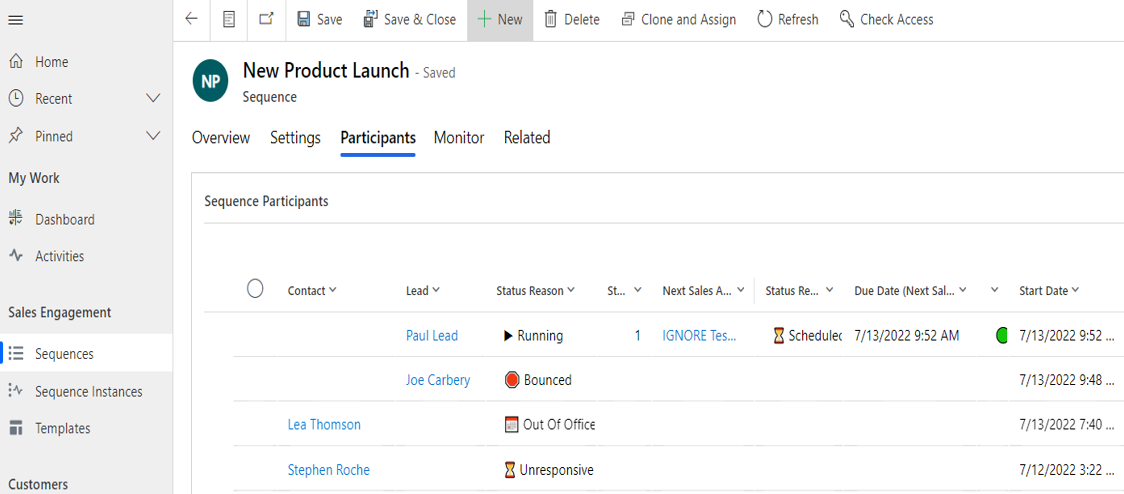 These will not count as a regular Reply. The instance is not finished, it is just paused until you switch the Status Reason field to Running.
This will start the instance back right where they were when the instance was paused.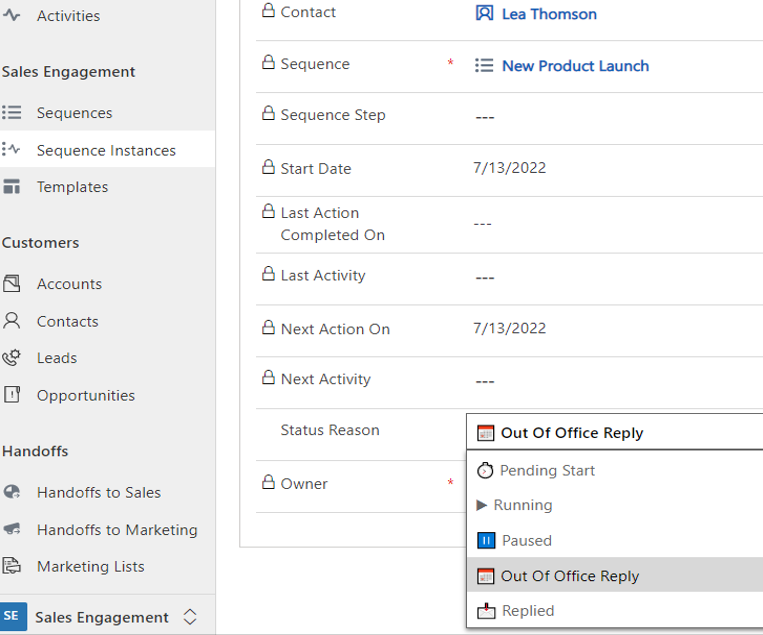 If the contact replies with a real reply before you resume the instance, it will set the Instance to Replied.