When you are designing an Email Template or Web Content record, you can use the Image Manager to insert images and add links to images.
Goals
Learn how to upload images to the Image Manager
Learn how to add images to an Email Template using the Image Manager
Add an Image to the Image Manager
First place your cursor where you want the image to be inserted within an Email Template, then click on the Image Manager button.

That will open the Image Manager Dialog.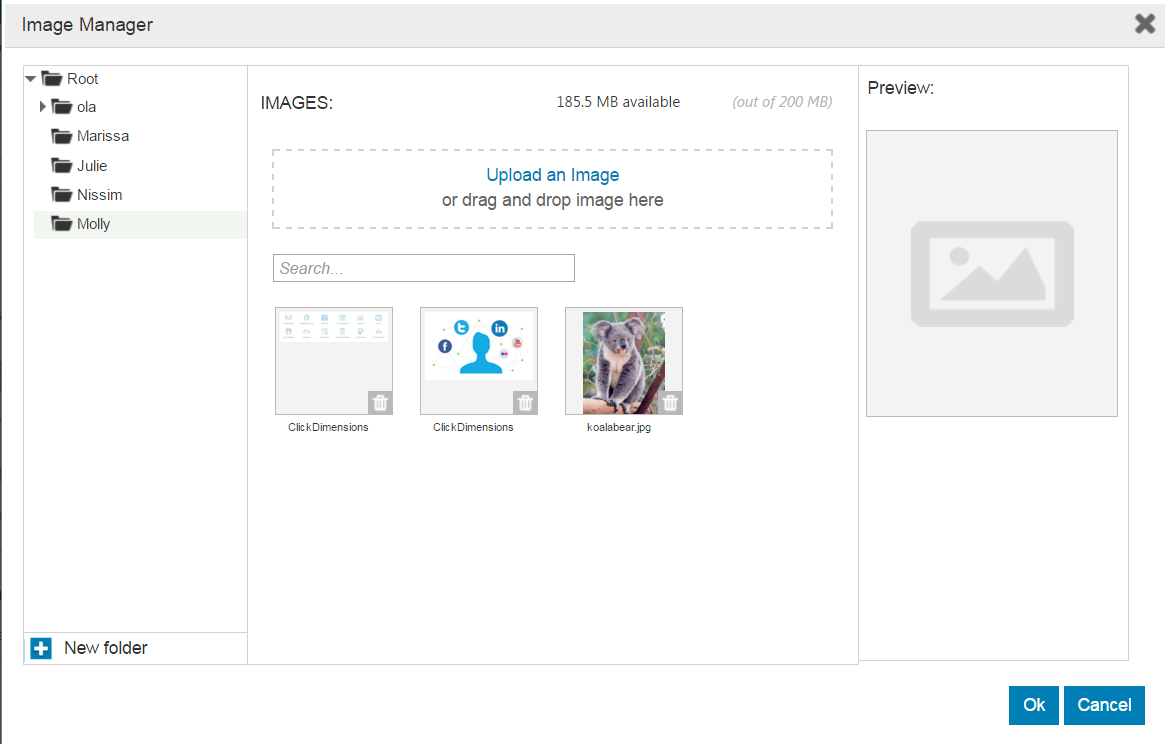 You can add folders in the left-hand column to keep your images organized. Clicking the +New Folder button at the bottom of the column will create a new folder.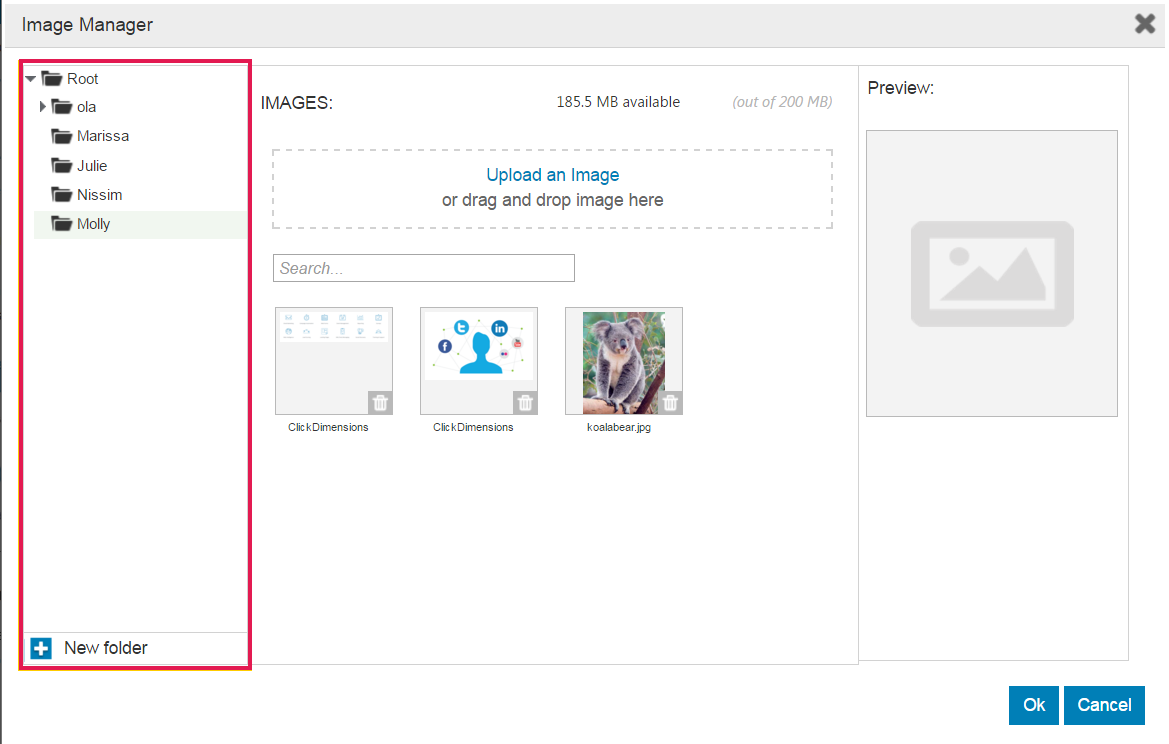 To upload an image choose Upload an Image at the top, or drag and drop image files from their original location on your computer to the designated drop space within the Image Manager.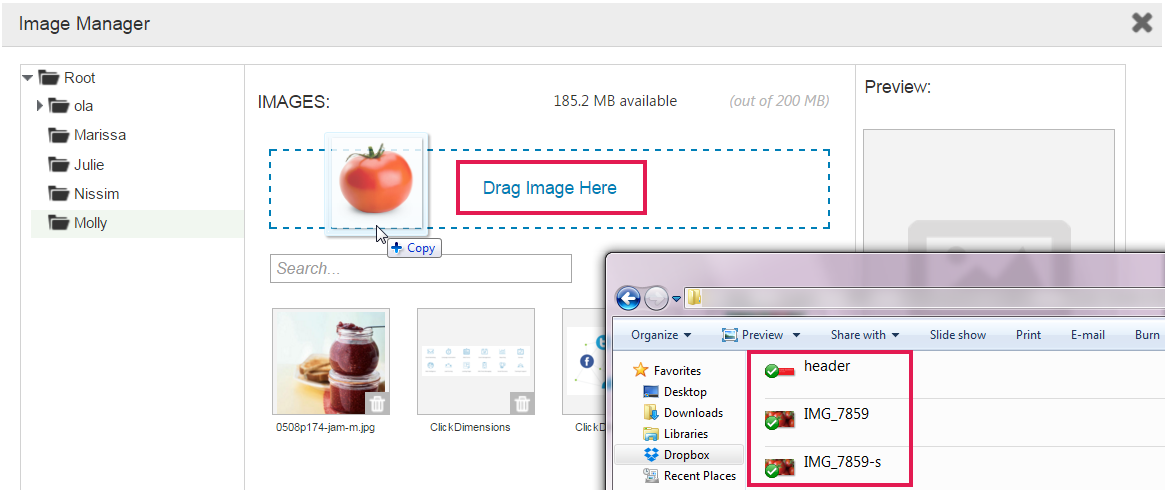 NOTE: There is a 2 MB file size limit per image. The total amount of storage space available to store all images, documents, and layouts depends on your subscription with ClickDimensions.
Add an Image to an Email Template
Once your images have been added to your Image Manager, you can use the Search bar to search for the file name of the image you wish to select and insert into your template. Press Enter on your keyboard to query the results.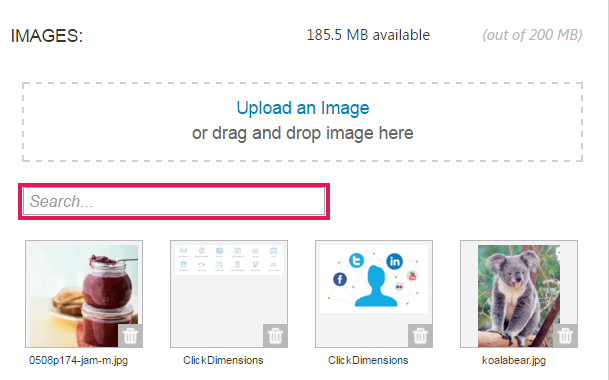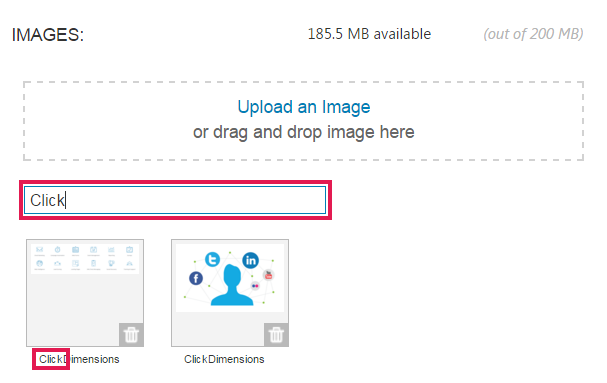 These images are hosted by ClickDimensions and will now appear in your Image Manager. These images will be visible and available to everyone who has the ClickDimensions User Role in your CRM. When you have an image file selected in the middle column it will show you a preview in the right-hand column. When you've selected the image file you want to insert, click Ok and your image will be placed in the editor.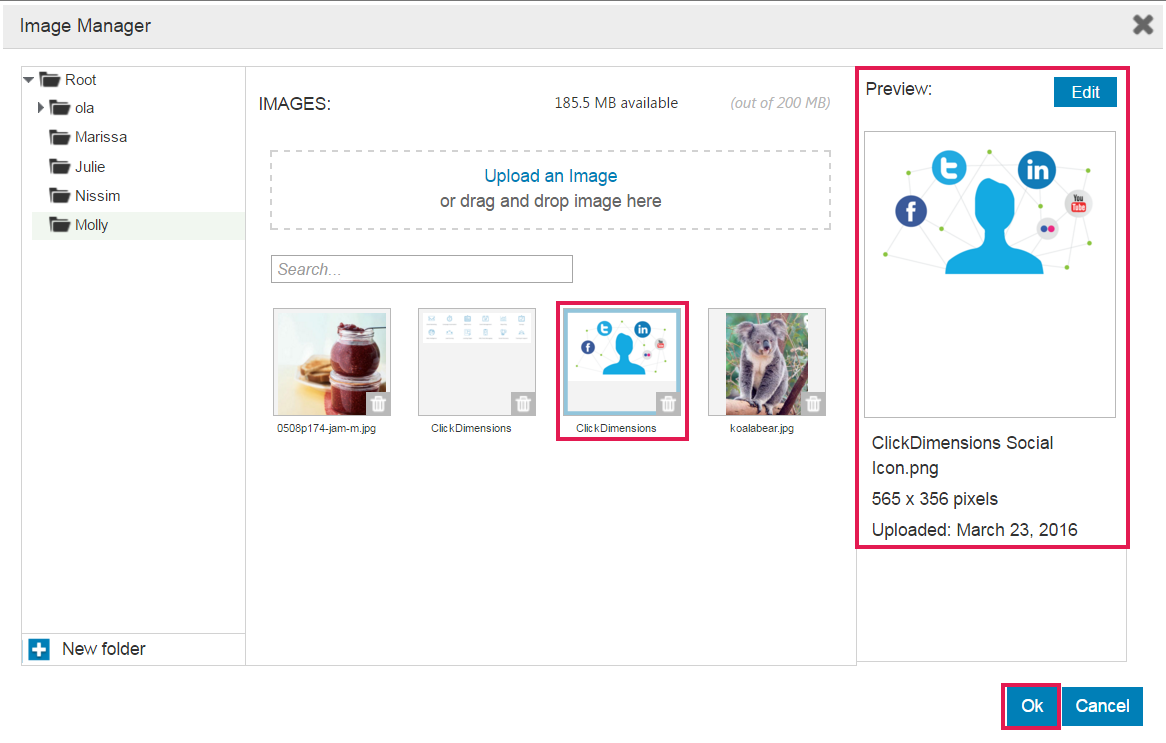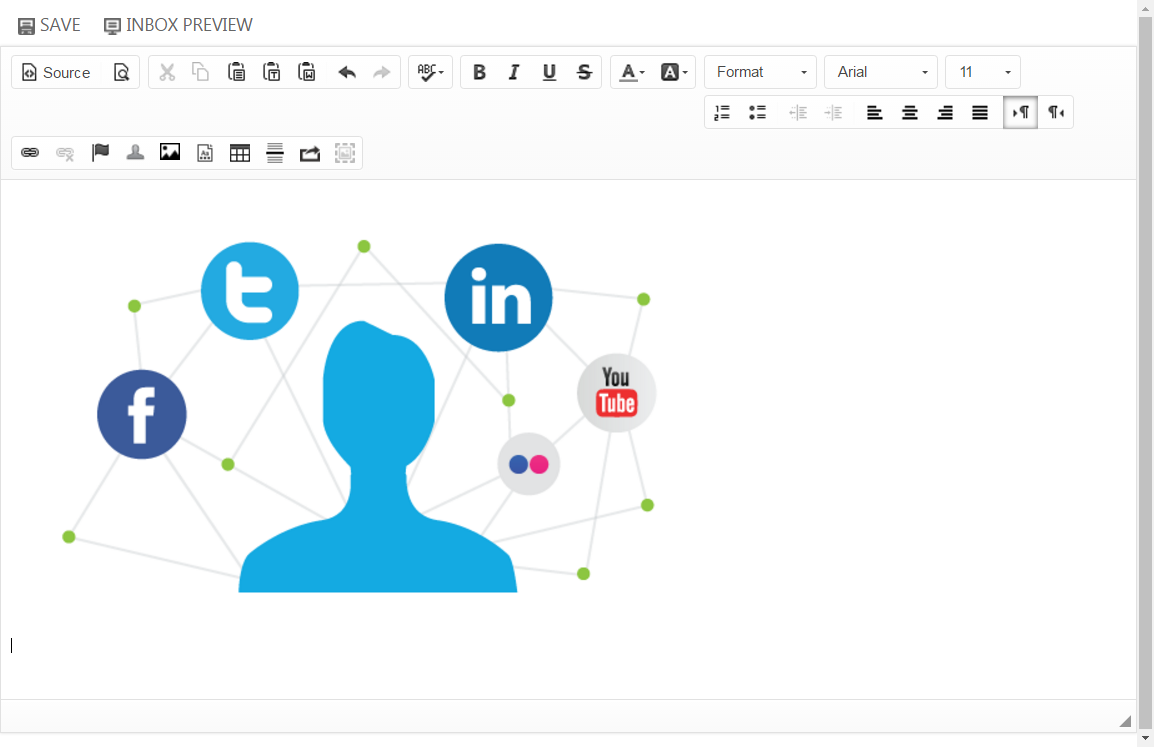 To edit your image, right click on it and choose Image Properties.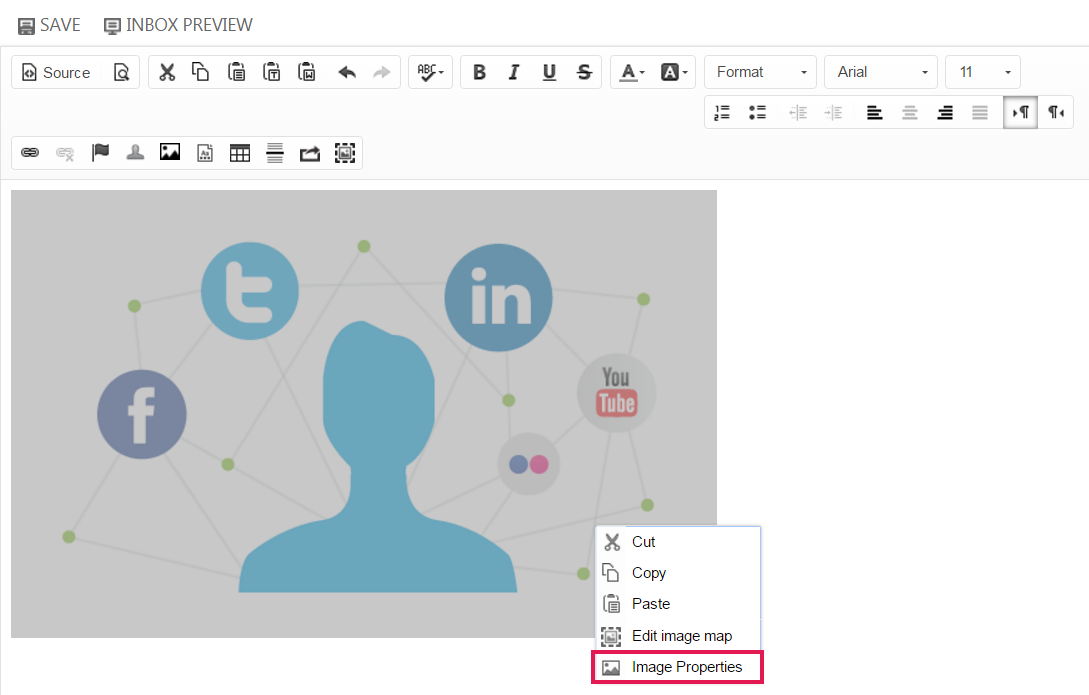 The Image Properties menu provides the option to change a number of different properties of the image, including adding alt text, setting the width and height, and adding padding around the image.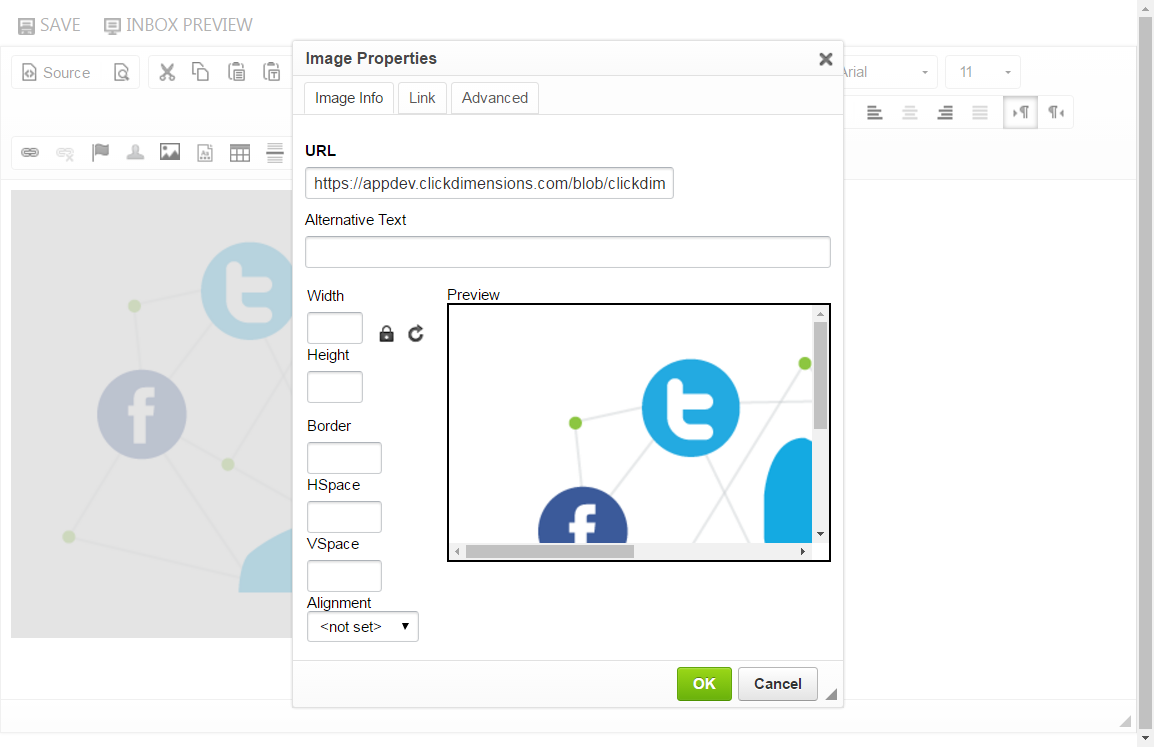 To add a hyperlink to an image To add a hyperlink to your image you can right click on the image, then choose Image Properties > Link. Add the link in the URL field. Click OK.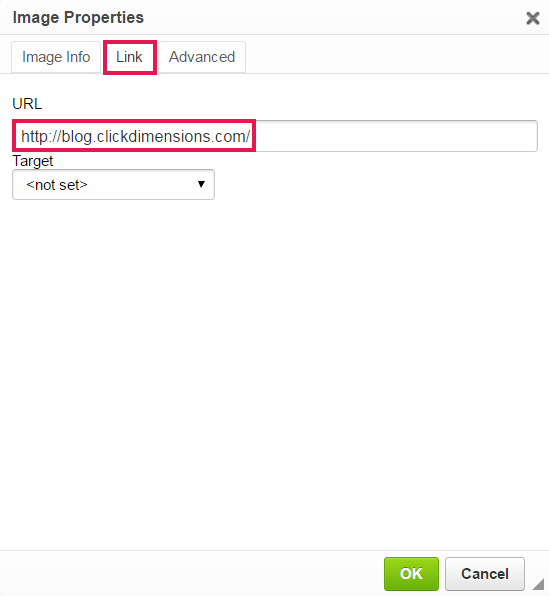 ---
Feature Added: 2010
Feature Updated: 10.7.0
ClickDimensions Version Needed: Any