After installing ClickDimensions in Microsoft CRM, you must publish your CRM's metadata to our system. Publishing your CRM's metadata will make custom fields available for use in creating Email Templates or when mapping Form Fields for use in a ClickDimensions Form. (For example, if you have added a field to the Contact entity to track the Contact's eye color, this field will not be available to include as dynamic data in an Email Template unless you first publish your metadata.) See the article "Personalization" for more detailed information.
NOTE: You should publish your metadata anytime you add new custom fields to the Lead, Contact or Account that you wish to be available for use within ClickDimensions.
To publish the metadata, follow these steps.
Navigate to Settings and Support > ClickDimensions Settings > Solution Management: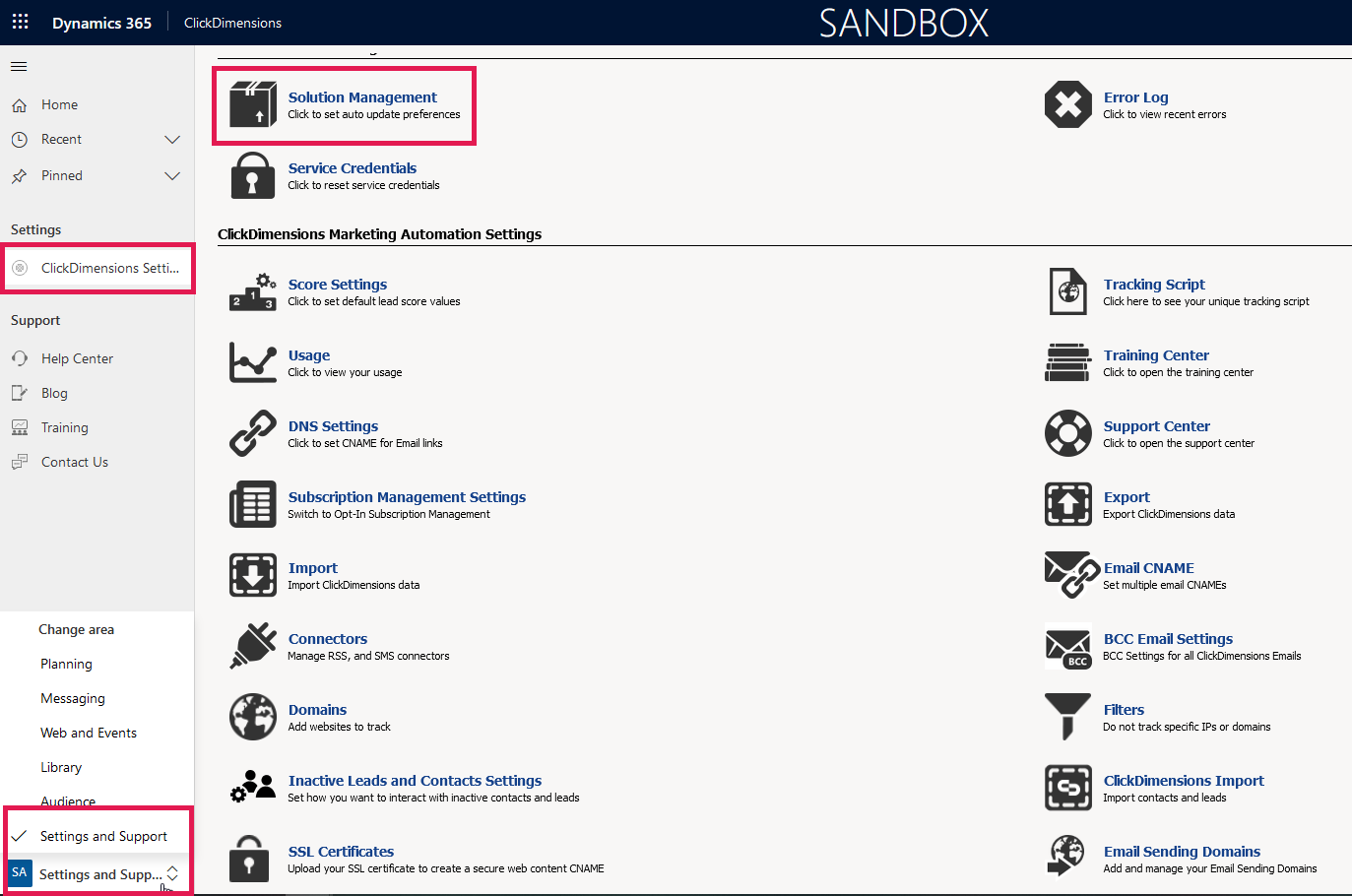 When the new window opens, select the Metadata option: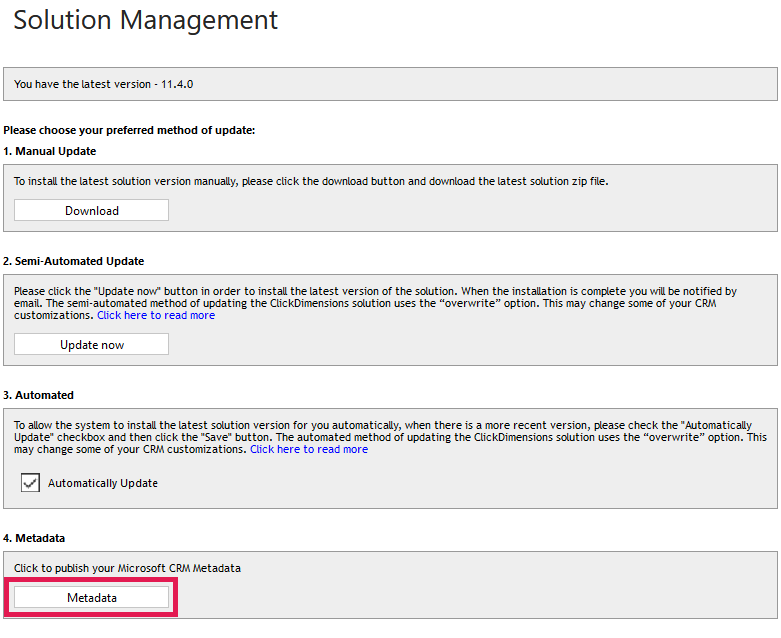 A dialog will alert you in a moment that the metadata has been published: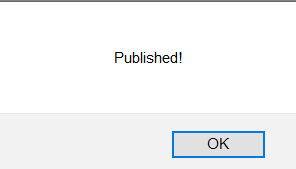 NOTE: Publishing Metadata generally occurs very quickly, but in some cases it can take up to 24 hours.
What to do next:
---
Feature Added: Original
Feature Updated: Original
ClickDimensions Version Need: Any