The ClickDimensions Marketing Calendar is designed to help you see your marketing campaigns and related work at a glance.
For example, you will be able to see which Campaigns are running in a particular month, week, or day. Or you can see how many Social Posts a certain User has set up or scheduled for the week. There are more combinations of what kind of information the calendar can display, but by pulling this information into one visible location, you won't have to wonder where all the moving pieces of your campaigns are.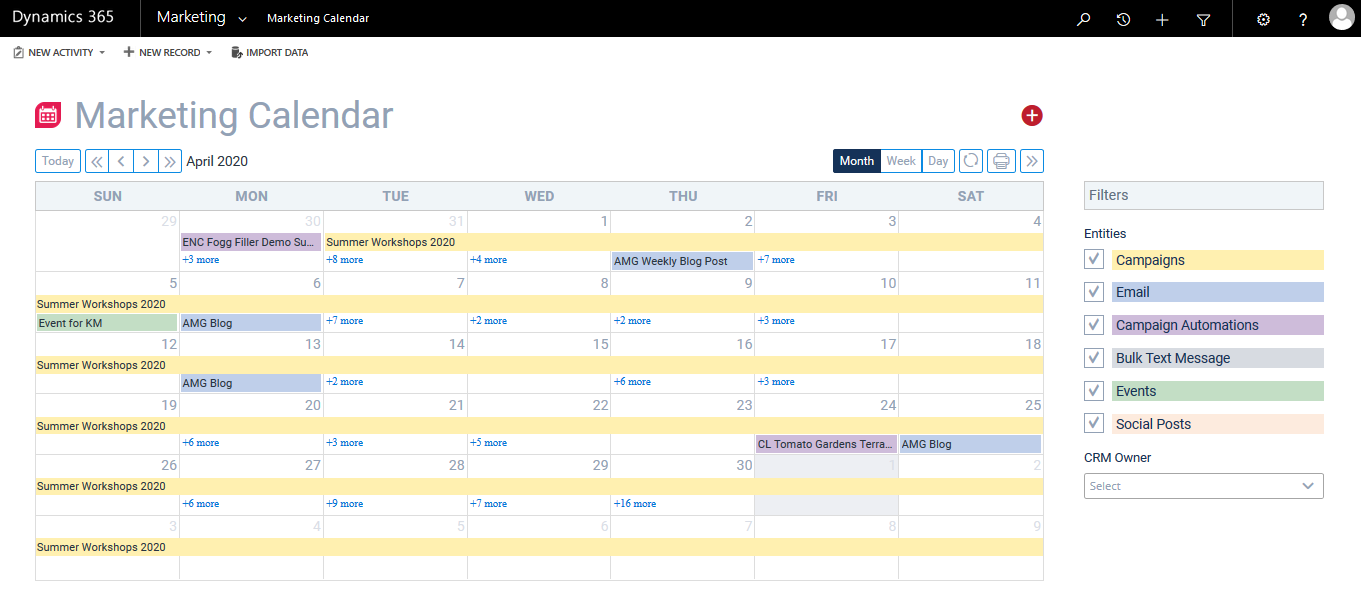 Learn more on how to use this calendar in our Using the Marketing Calendar article.