If you are promoting an event, product launch or other initiative it is helpful to create a landing page that contains content specific to that event to drive your visitors to a singular call to action like registering for the event, downloading collateral or watching a video. If you can link that landing page to a campaign in CRM using ClickDimensions then you can see in one place all visits to the landing page. Since a big part of any campaign involves driving traffic to the landing page this technique will allow you to understand which traffic sources bring the most traffic.
Goals
Learn how to associate a Landing Page with a CRM campaign
Learn how to report on the Landing Page's performance
Associate a Landing Page with a CRM Campaign
Let's look at an example: For our Idea eBook campaign we created a Landing Page which gave an overview of the ebook and provided a download form.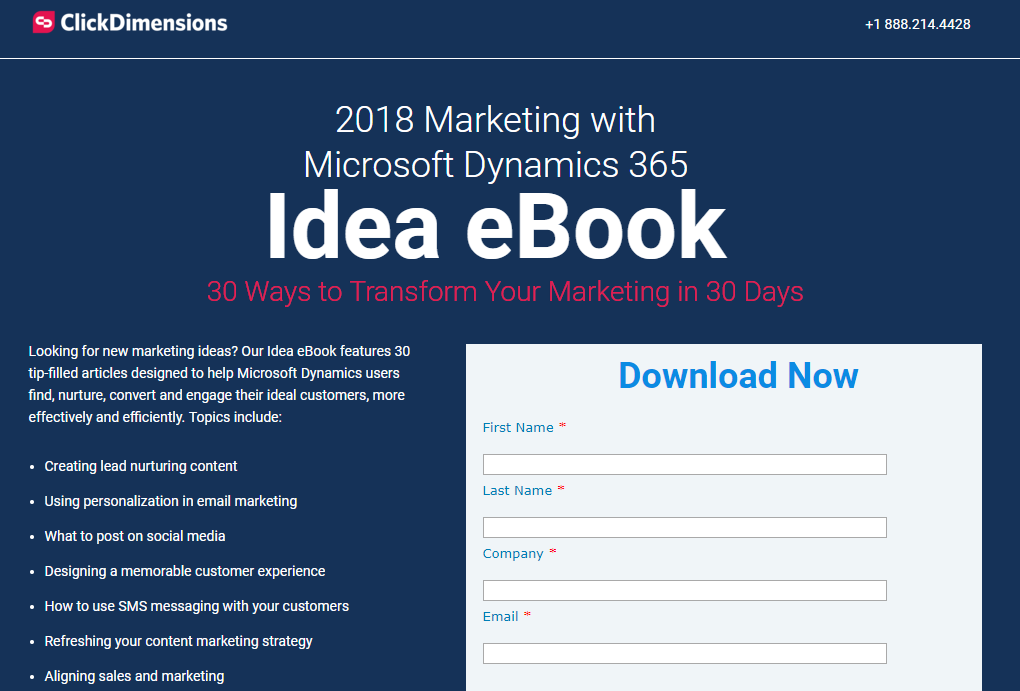 Using ClickDimensions we linked the landing page to a campaign record we created in CRM (we do this by placing the campaign code in inside the landing page).

Note that the campaign code in the landing page body matches the campaign code from CRM.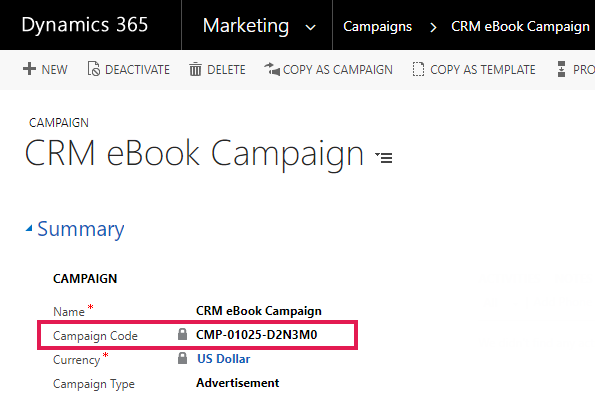 We can also link a Campaign record to a Landing page within the Web content record created in CRM: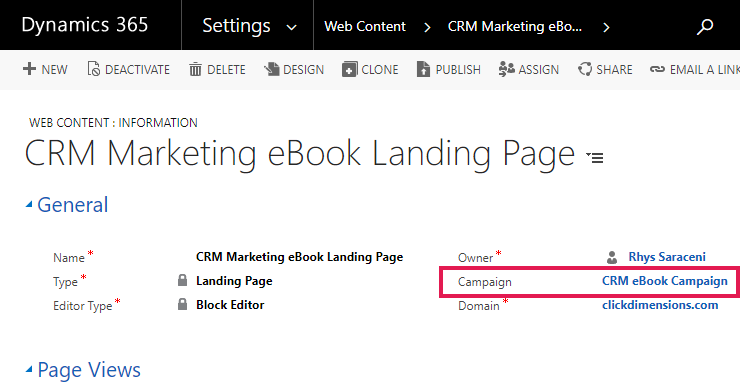 Reporting on the Landing Page
With this in place all visits to the landing page become linked to the CRM campaign record and we can easily group them together in CRM using an Advanced Find view or see the Page views associated to the Campaign record through the related menu as shown below: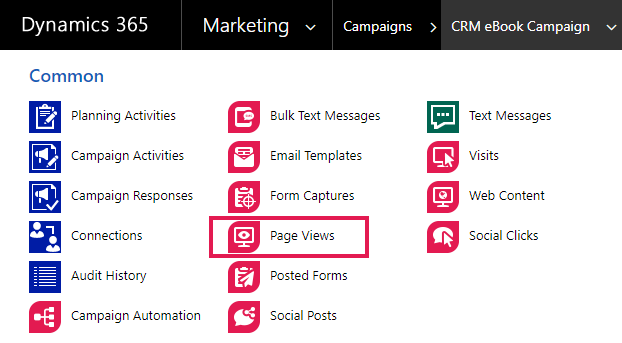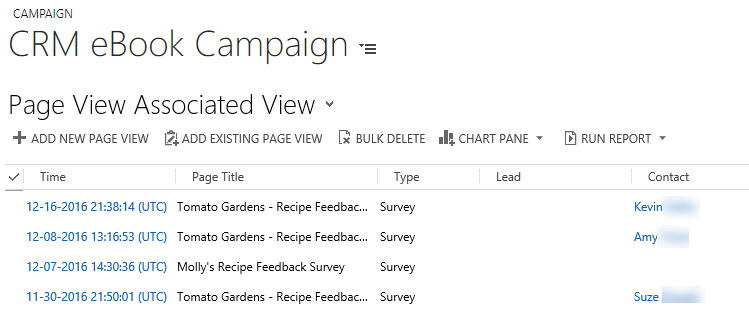 Using CRM's inline charts we can look at a pie chart of how the traffic was referred to the landing page.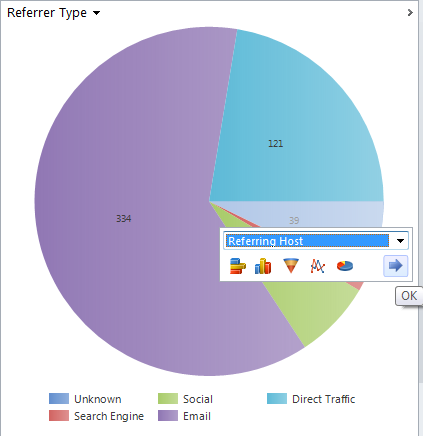 Drilling into the 'unknown' segment we can see which referring sites brought the most traffic.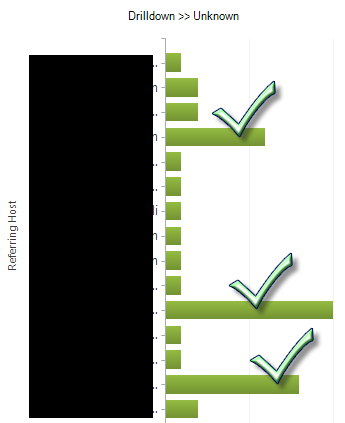 This makes it clear to us that certain blogs drive more visitors than others. With that in mind we will know who to focus on for help promoting our events in the future. Clearly three bloggers exert much more influence than the rest. The results were unexpected to us but very helpful. We can also see which social channels brought the most traffic.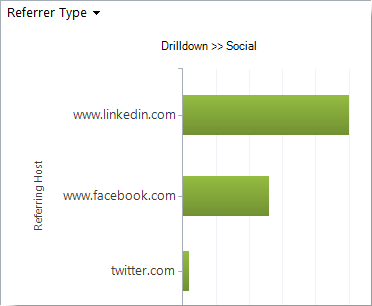 This one is no surprise to us as we have a business oriented audience. However, it is helpful to see that many people do view our content via our Facebook page.
Conclusion
It pays to measure everything you can as long as the cost of measuring does not outweigh the value. This is where we come in. We make it easy to measure and track so you can really understand how your ideas and efforts translate into results.