If you would like to review information about which devices and email clients your readers are viewing your ClickDimensions emails on, access these statistics from the Email Statistics menu under the Email Clients tab.
Goals
Learn about the email statistics available in the Email Clients tab
Click the Email Clients tab to view the statistics.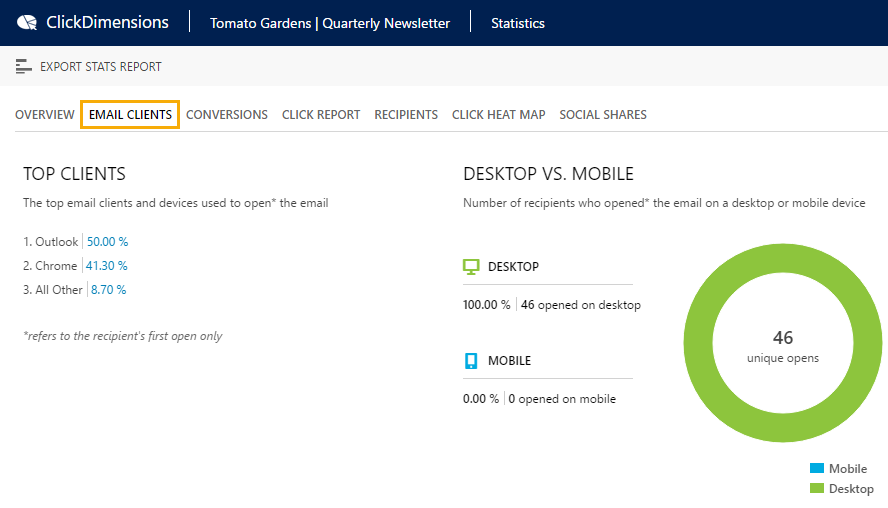 You will see a breakdown between the top clients your readers used to view the ClickDimensions email, including the breakdown of readers who accessed the email via a desktop email client or a mobile device. You will also see a list of the top clients used to open the email for the first time.
---
Feature Added: 8.1.0
Feature Updated: 8.5.0
ClickDimensions Version Needed: 8.1.0