The Campaign Automation entity in the Marketing Calendar shows all Active & Inactive Campaign Automations with all Status Reasons of Draft, Published or Paused.
The Campaign Automation pop-up shows slightly different information in that it shows the date the Campaign Automation was created, rather than the date set on the entity record like we mention here. It will also show the number of Completed Instances so you can quickly see how many participants have successfully completed your automation.
If you want to view or edit the record, click the View Full Record link in the top right of the pop-up.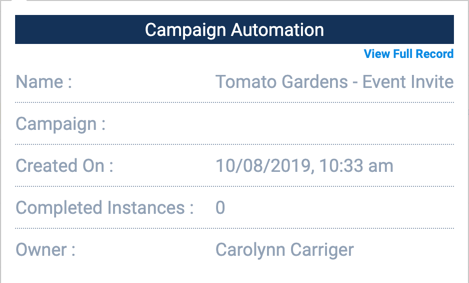 ---