After setting up your Score Models, they will begin to generate Scores as your Contacts and Leads take the appropriate actions. To view all of the Scores that have been generated for various Leads and Contacts across all of your models, navigate to Audience > Scores: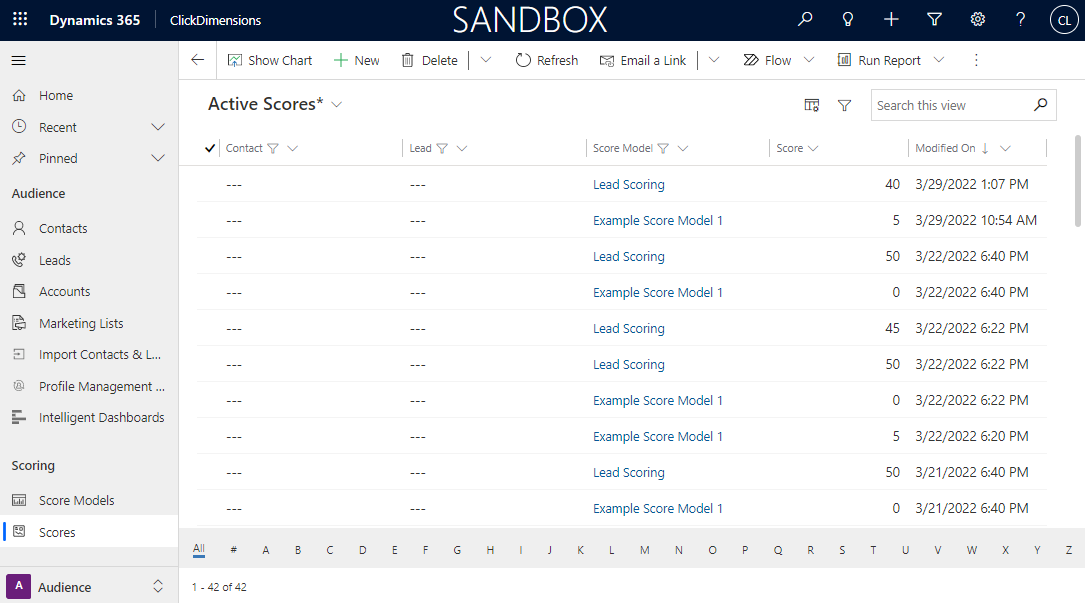 Each Score record represents the associated Lead/Contact's score for the relevant Score Model. This single Score record will be repeatedly updated as the Lead/Contact generates additional points in the associated Score Model. You can then select a Score record to view its particular details.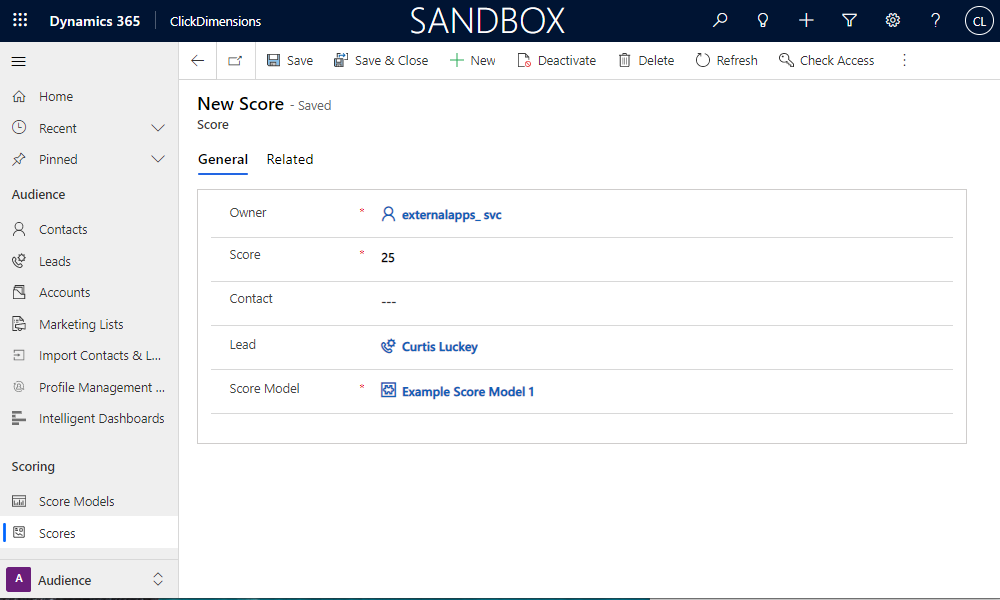 The example shown above illustrates this: The "Curtis Luckey" Lead has accumulated 25-points within the Example Score Model 1 Score Model created earlier in this article. These 25 points were calculated based on four scoreable actions as configured in that example Score Model: one Form submission (+10 points) and three Email Clicks (5 points x 3= +15 points): 15 + 10 = 25 points.
Alternatively, if you would like to view the points that have been accumulated for within a specific Score Model, you can navigate back to Audience > Score Models, then open the Score Model record and select the Scores option from the Related items area to view only its scores: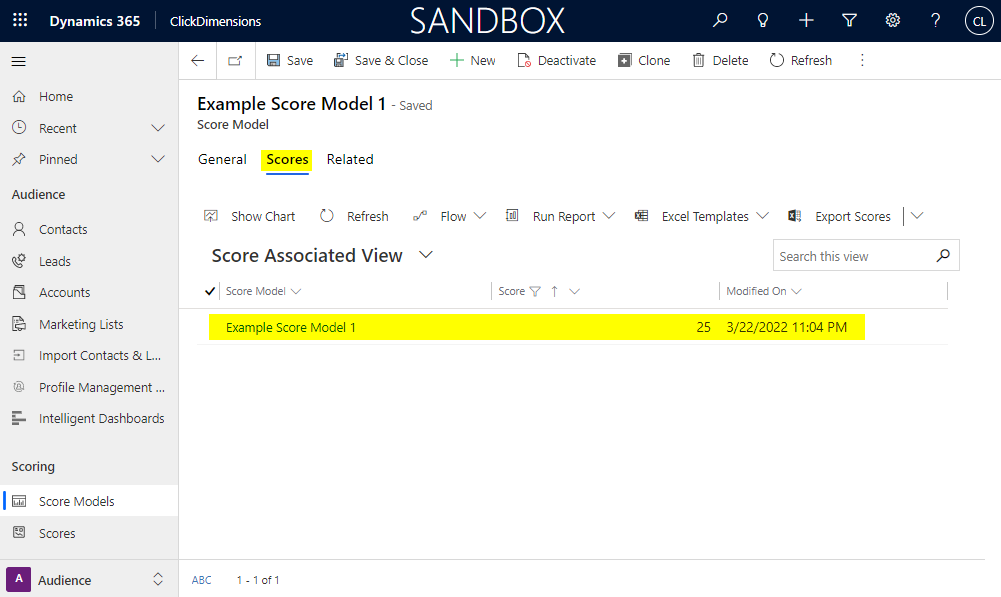 This view does not show the associated Lead/Contact lead, so to see which Lead or Contact a Score record's Score was applied to, you can open the Score record via the Score column and check the Contact or Lead field: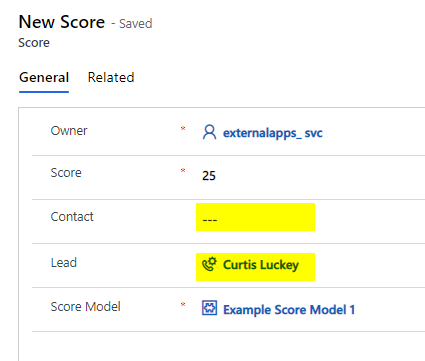 Finally, you can view the Score records associated to a particular Lead or Contact by opening the Lead/Contact record and navigating to the record's Scores option from the Related items area. Each Score record is labeled with its corresponding Score Model: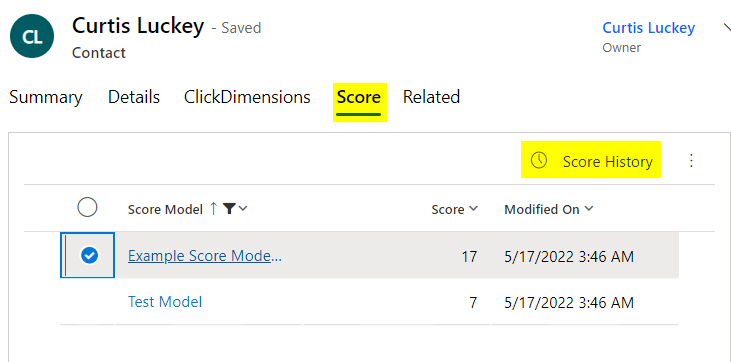 You can then select a single Score record and use the Score History option to open a new window and view which actions have updated the Lead/Contact's score along with the score value and the date/time that the update was made:

You are also access this Score History from the Scores tab of the Scoring Model: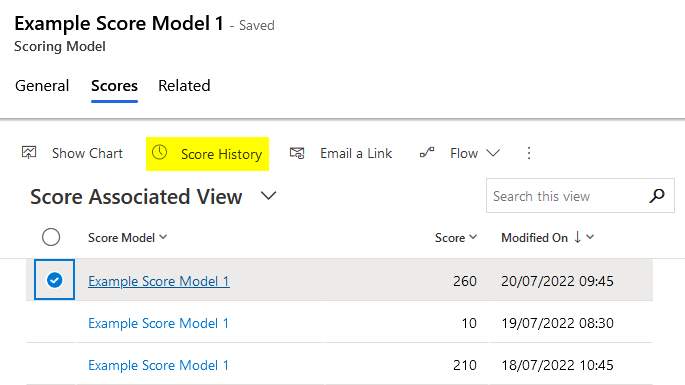 Additional Training: Check out the ClickDimensions Academy for more on this topic!