ADD CONTACT TO A SEQUENCE
There are different ways to add a Contact or multiple Contacts to a Sequence, here we will explain those.
Table of Contents:
From a Contact Record
Step 1: Click the Add to Sequence button in the Contact record.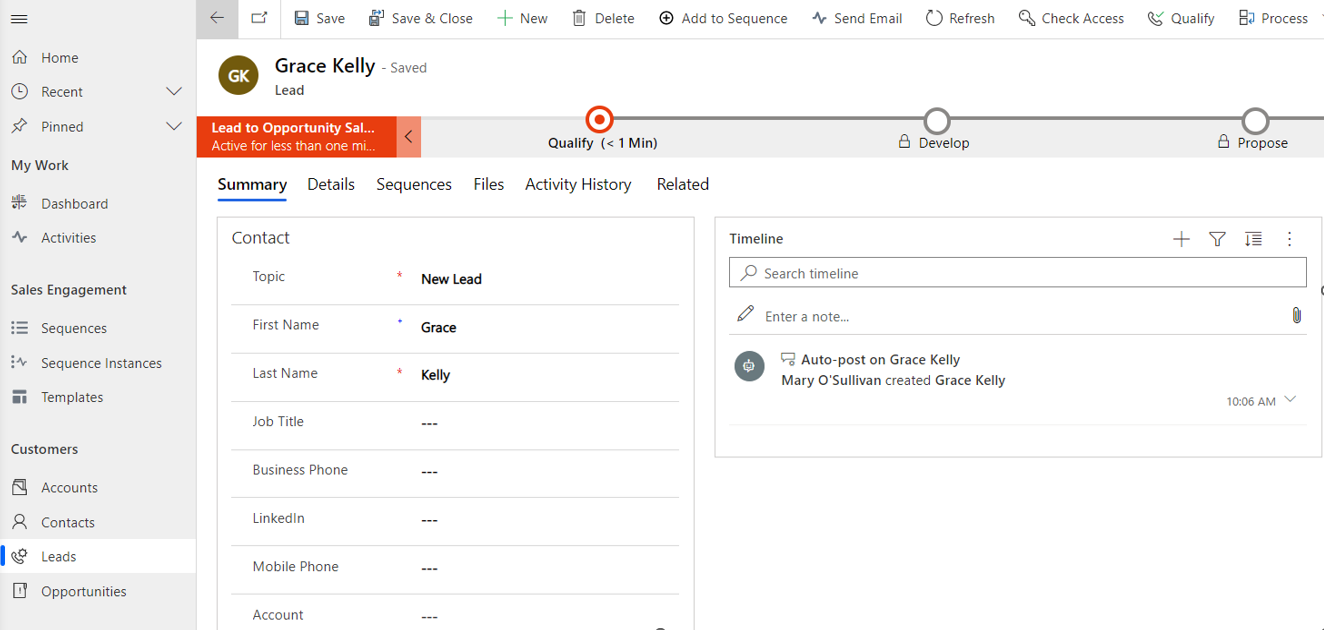 Step 2: The following Screen is displayed: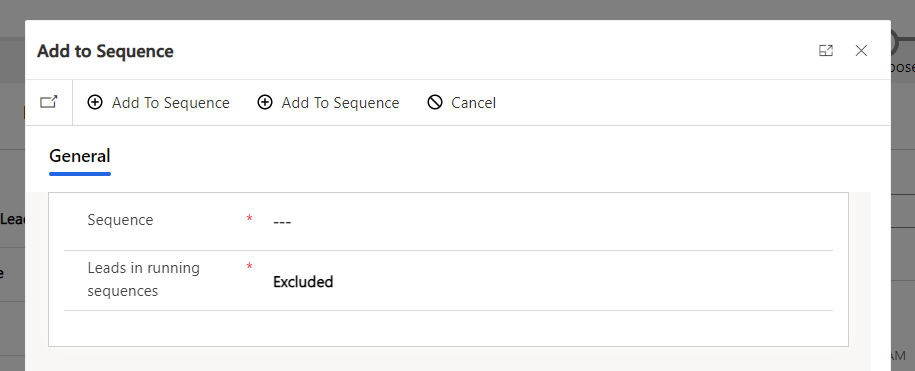 Step 3: Look up the Sequence you want, choose from the listed Recent Sequences, or click New Sequence. Click Add once you have chosen one.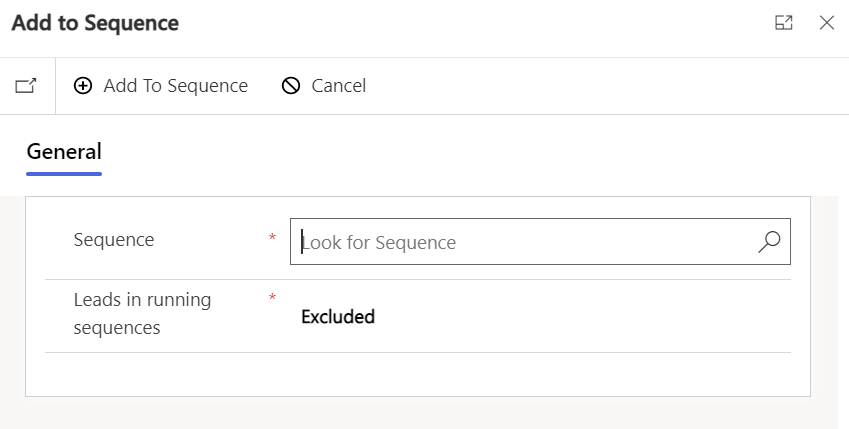 Step 4: Click Add to Sequence – once you have selected the Sequence
From a Sequence
Step 1: Navigate to the Sequence.
Step 2: Click on the Participants tab.

Step 3: Select from the Add Participants to Add Contact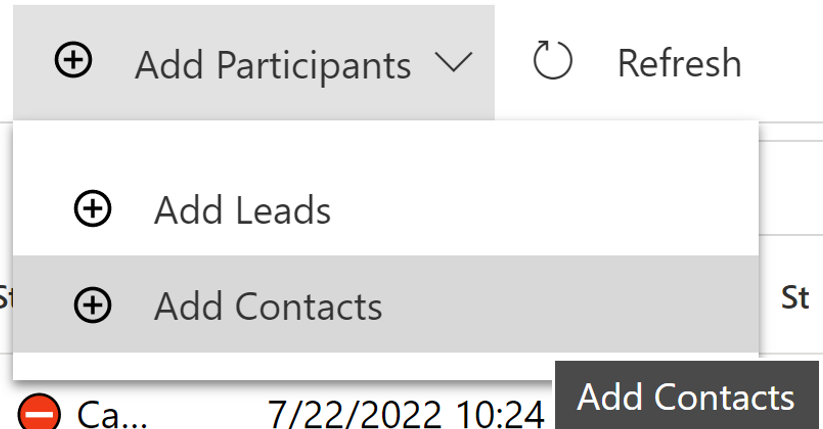 Step 4: When selecting Add Contact you will be brought to a list of Contacts, you can then select one or more to add to the Sequence and select Add to Sequence

Emails will be sent from the owner of the Sequence Instance, which would be the User who added the Contact to the Sequence (unless the ownership of the Sequence Instance was later changed).
From a Marketing List
If you have D365 Sales and you use Marketing Lists, you can also add people to a sequence from a Marketing List.
Step 1: Open the Marketing List and click on Members.
Step 2: Select all or check specific Contacts
Step 3: Click on the Add to Sequence button
Step 4: Select the Sequence you wish to add the Contact to