BUILD A SEQUENCE
Sequences are the core of ClickDimensions Sales Engagement. They allow you to automate much of your otherwise manual work in reaching your leads. Sequences are strings of different types of activities with time intervals in between.
Step 1: Go to Sequences > New.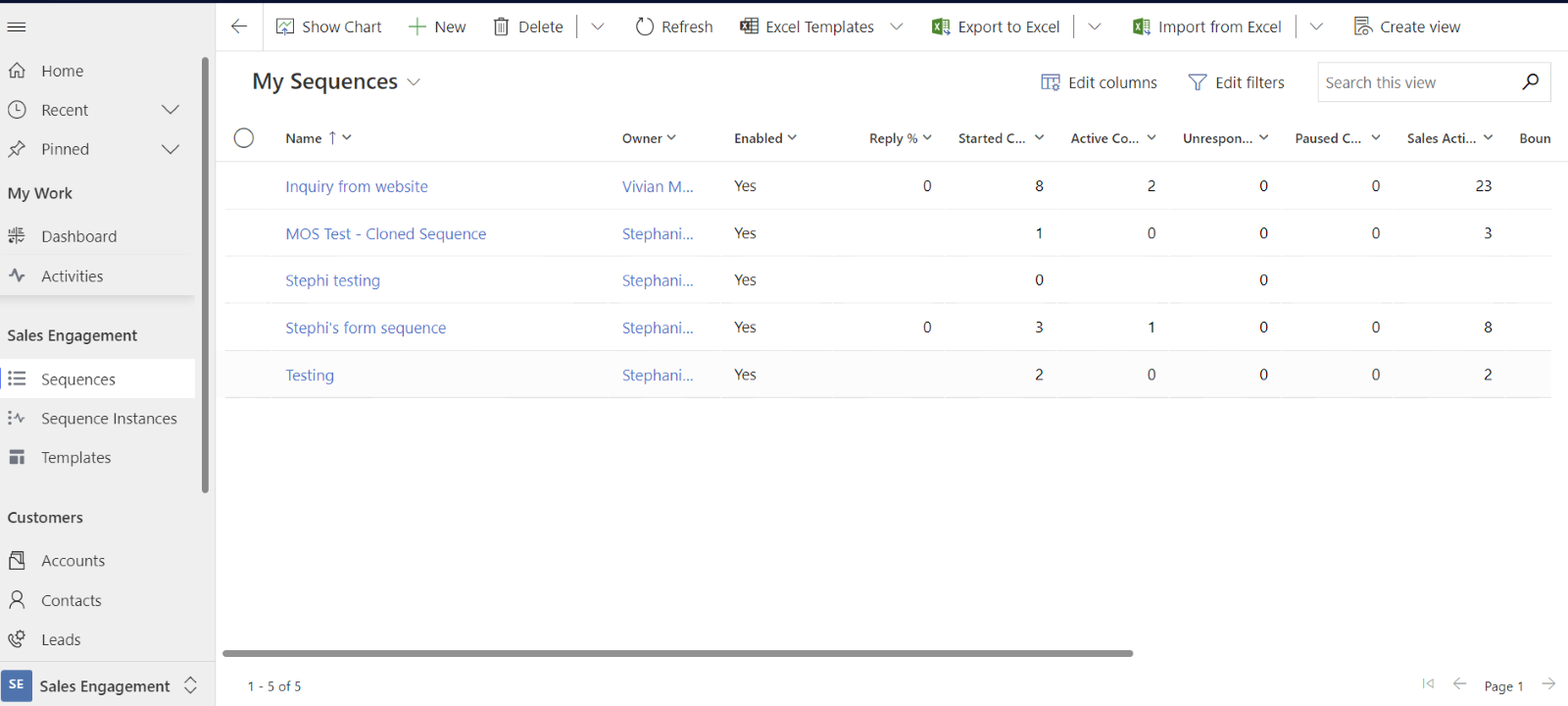 Step 2: Name your Sequence.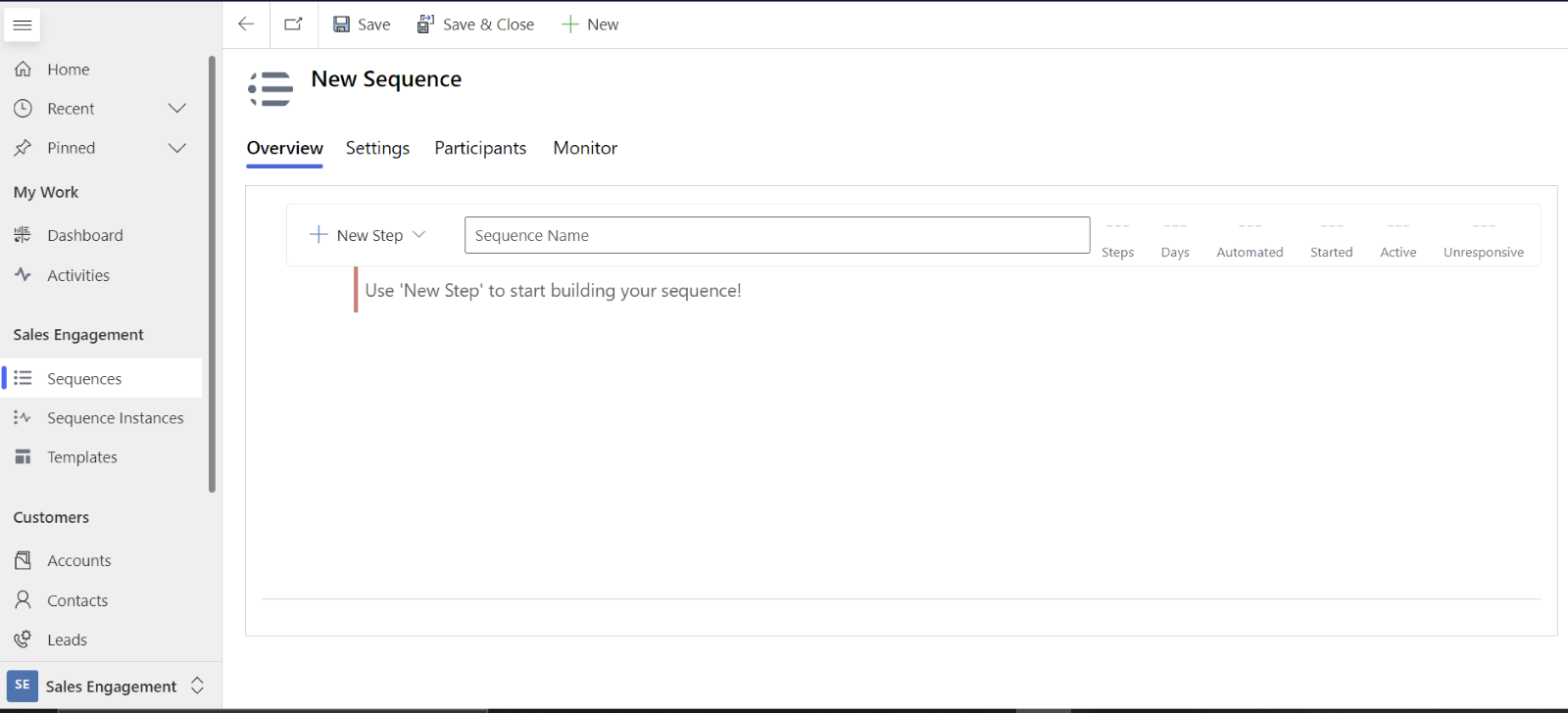 Step 3: Press New Step and select the type of step you'd like to start with.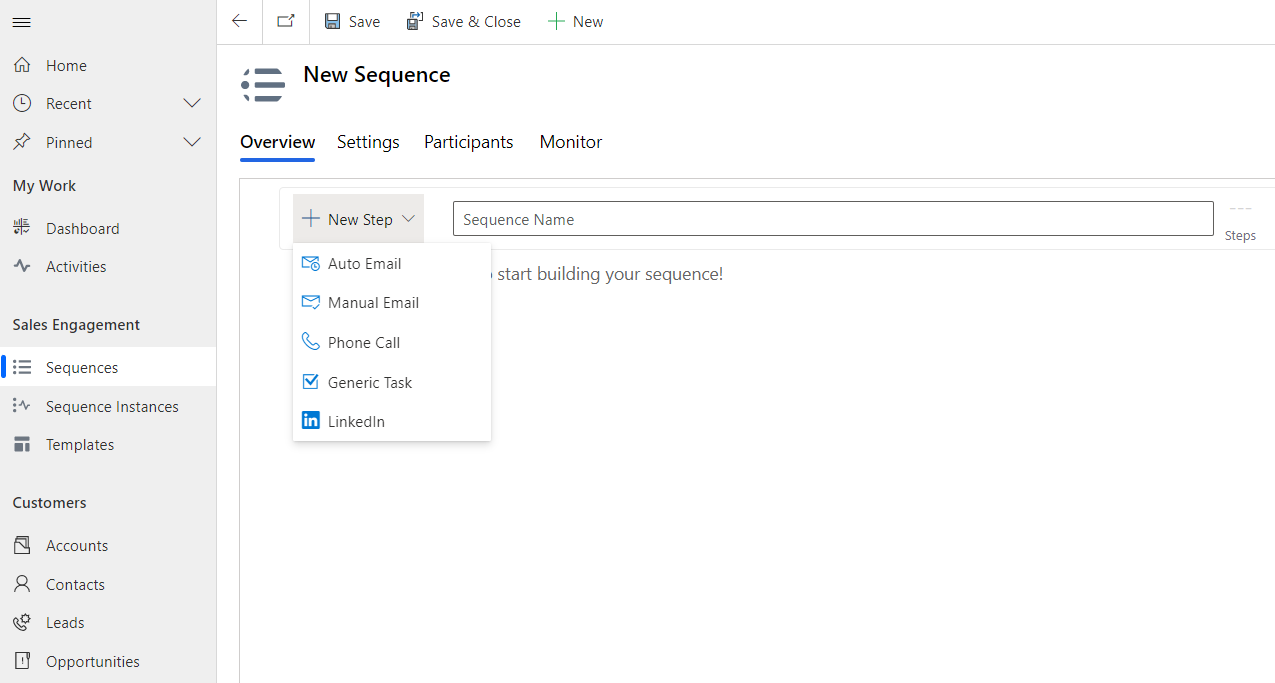 Step 4: No matter what step you choose, the first thing you will set is the time interval between when you start someone on the sequence and when this step should happen. In most cases you will probably want the first step to start immediately so you can leave the boxes blank if you would like. For subsequent steps, you will likely want time in between.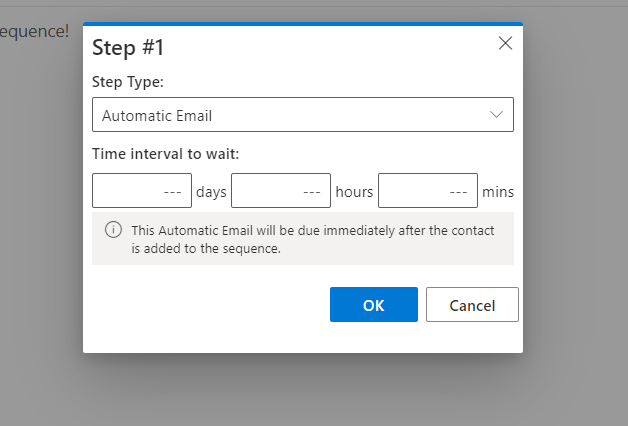 Step 5: Next you will fill out the information depending on the step you choose.
Step 6: After you have added a step, choose to add a new step in the same way you added the first one. Continue to do this until you have a sequence that fits your needs.
With your Sequence created and steps added, now configure its Settings before going live with it by adding Leads & Contacts.