CNAMEs (Canonical Name Records) are used to brand links used with ClickDimensions content with your company's domain name rather than ClickDimensions'. Email links, links to ClickDimensions Web Content records, and Social Post links can all have CNAMEs created to brand them differently. Whereas an Email link CNAME is recommended but not required for correct link functionality, both Web Content and Social CNAMEs must be set up for their corresponding content to function properly.
 Goals
Watch a tutorial on how CNAMEs work
See some examples of how CNAMEs look when used
Learn more about setting up CNAMEs
Setting up CNAMEs Video Tutorial
Watch this 5-minute video to understand how CNAMEs can help you brand your ClickDimensions setup:
CNAME Examples
Email Link CNAME Example
Here's an example of a CNAME that was set up to brand links in emails using the tomatogardens.org domain: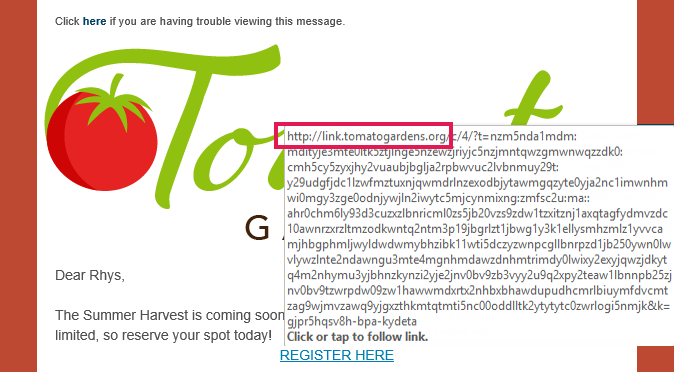 Web Content CNAME Example
Here's an example of a form that's hosted by ClickDimensions, but looks like it's on the tomatogardens.org website: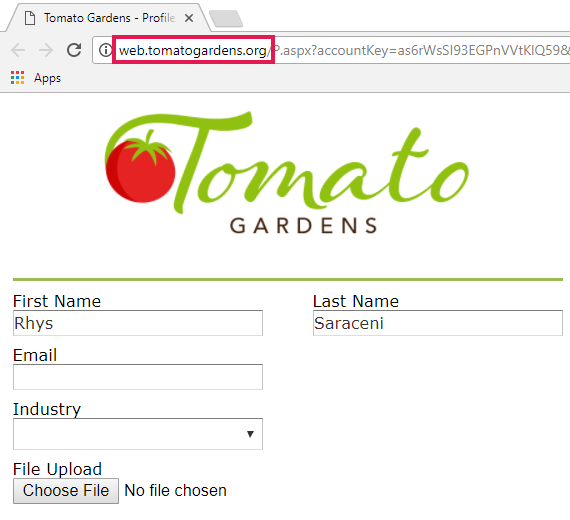 Social CNAME Example
Here's an example of a Social CNAME set up under DNS Settings:

How do I set up CNAMEs?
Setup Steps
Additional Information