Using the Field Updated Trigger, you can have a Campaign Automation run when a field on a Contact or Lead record is updated.
This feature does require that at least the 10.2 solution file be installed in your CRM. Due to the interactions with your CRM fields, this feature requires using a plugin which is available beginning with the 10.2 solution file.

Using the Trigger
Place the trigger in your Campaign Automation and then select which field(s) it should monitor. You can select multiple fields from the same entity type (contact or lead), including custom fields. (Lookup fields are the only field which will not be able to be used in this trigger.) The example below shows what you would see when selecting multiple fields from the Contact entity.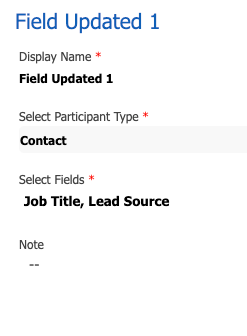 Once your field is selected, you can build continue building your Campaign Automation. This can be a simple, linear setup which goes straight from the trigger to a single action or you can employ a decision node to determine which action should happen based on a field's value.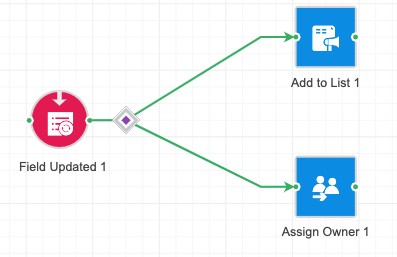 When using a decision node, the normal decision node rules apply as you set up your criteria.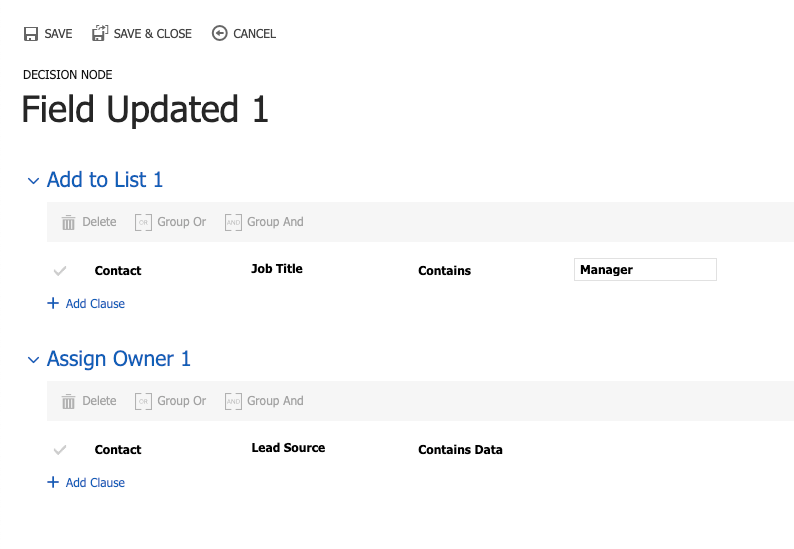 However, you can rely on the decision node seeing the new values in your fields. So if one of your updated fields (from the trigger) is being checked in the decision node, it would check the newest value. That allows you to assign a new owner, add to a new marketing list, and more actions based on your contact/lead's updated fields.
---
Feature Added: February 2020 (version 10.2)
ClickDimensions Version Needed: 10.2