Goals
Learn where to find SMS statistics & Sent SMS messages in CRM
SMS Statistics
Once an SMS has been sent statistics will come in. To see them go to ClickDimensions > Bulk Text Messages.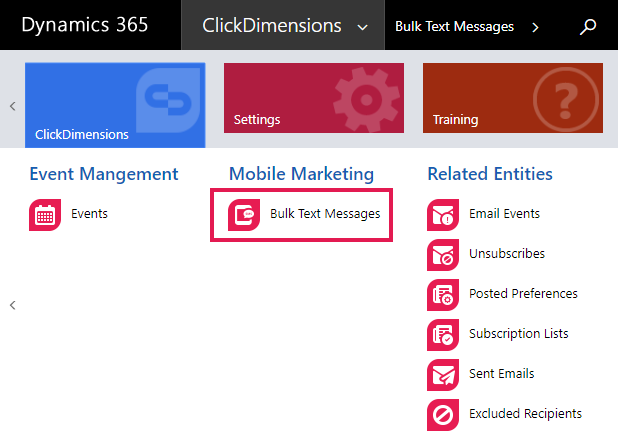 Change the view to Sent.

Open one of the records there to see the individual statistics on it. Once opened, scroll down to Statistics.
Here, in the Total graph you'll see the following: Total Messages: This is the total number of message that you attempted to send.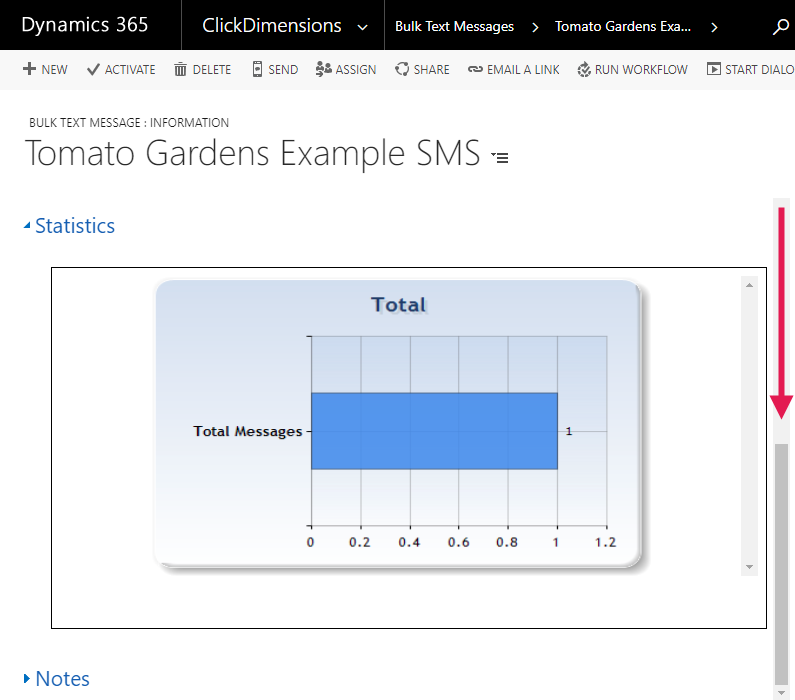 Sent SMS Messages
To see individual statistics, navigate to Closed Activities in the Bulk SMS' Related Records menu in the navigation bar.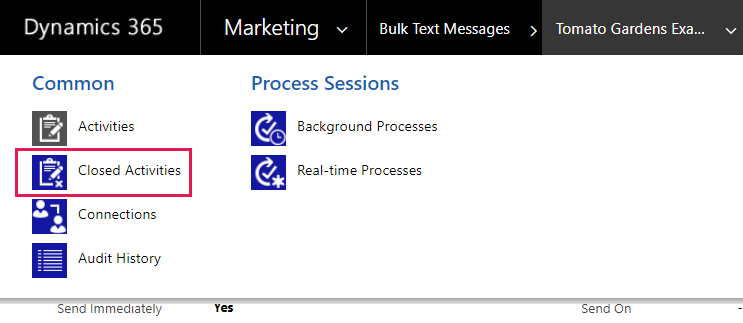 Closed Activities shows each SMS that was sent, the Activity Status and more. These can be clicked on to show who the SMS was sent to and to go to their Lead or Contact record.
On a Lead or Contact record, Sent SMS records will be in Closed Activities in the lead or contact's Releated Records menu in the navigation bar.