When setting up an Eventbrite Connector, part of the process consists of providing the login credentials for the Eventbrite account from which event data will be pulled into CRM. If the password used with the account that is accessed by the Eventbrite Connector is changed, that will prevent the connector from syncing data back to CRM.
Goals
Learn about how ClickDimensions alerts you of Eventbrite connectivity issues to minimize data loss
Learn how to re-authenticate an Eventbrite Connector
In this situation, we will automatically send an email notification to the address you provided in the Eventbrite connector settings alerting you to the issue.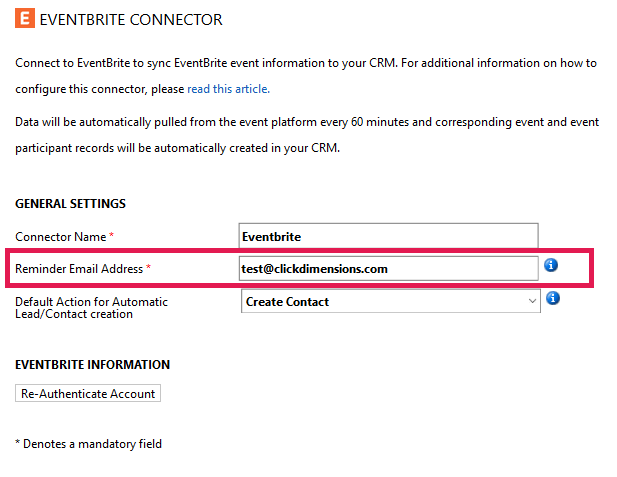 The email (below) specifies which Eventbrite connector has been affected and provides instructions for resolving the issue.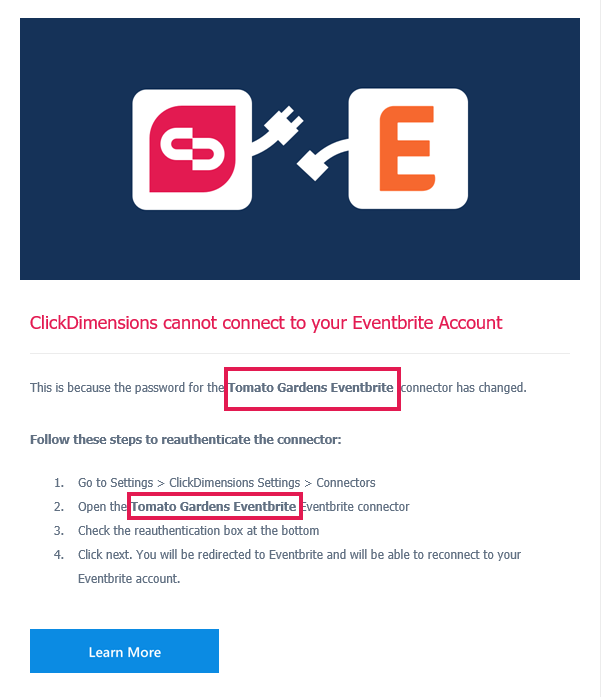 Re-authenticating the Eventbrite Connector with the new password will re-establish the connection and allow the connector to push data in CRM.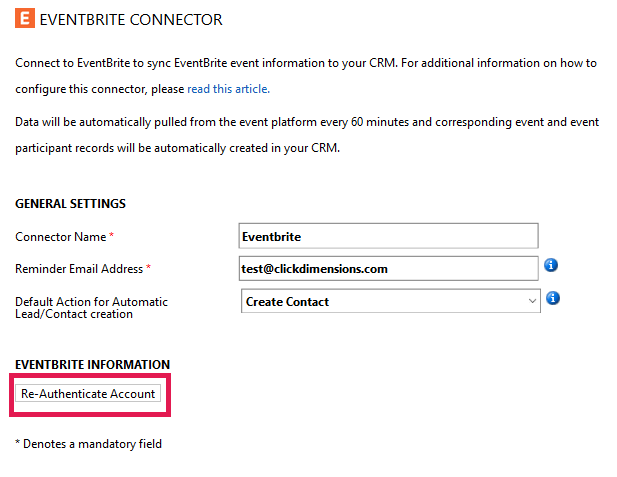 ---
Feature Added: 8.12.0
Feature Updated: 8.12.0
ClickDimensions Version Need: 8.12.0