Purpose
The Subscription Management template is designed to process individuals who opt in to your Subscription Lists. They can be added to the appropriate Marketing Lists, receive a follow-up email, and also have a user or team notified of their subscription.
Selecting the Template
You can follow our instructions for implementing templates and then once you reach the templates screen, select the Subscription Management template.
Nodes
The template includes several nodes to get you started.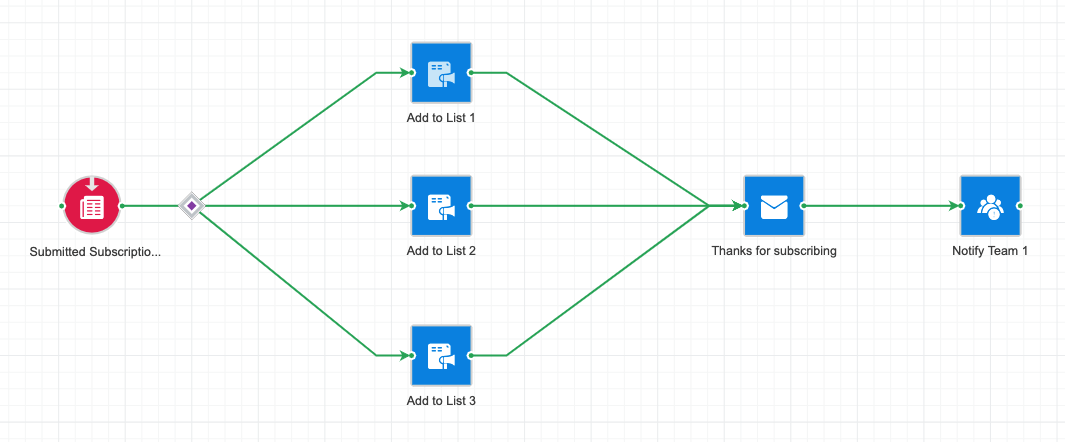 Submitted Subscription trigger
Decision node with three paths set by default
Add to List actions
Send Email action
Notify Team action
The automation begins when a participant submits a subscription management page (1). Then, the decision node takes over and determines which list(s) the participant should be added to (2 and 3). Once added to the appropriate list(s), a thank you email is sent (4) and a team is notified of the new subscription (5).
---
Feature Added: June 2019
ClickDimensions Version Needed: 9.16