The Image Map Editor lets you link certain parts of an image instead of the entire image. You can also link multiple areas of the image to different places. This tool is available in the Block and Freestyle Email Template Editors.
Goals
Learn how to use the Image Map Editor to create a hyperlink hotspot on an image
Learn how to use the Image Map Editor to place multiple hyperlinks on an image
Open the Image Map Editor
First click the image in the template and then press the Image Map Editor Button.

Choose a Shape
Choose Rectangle, Circle, or Polygon depending on the shape you want.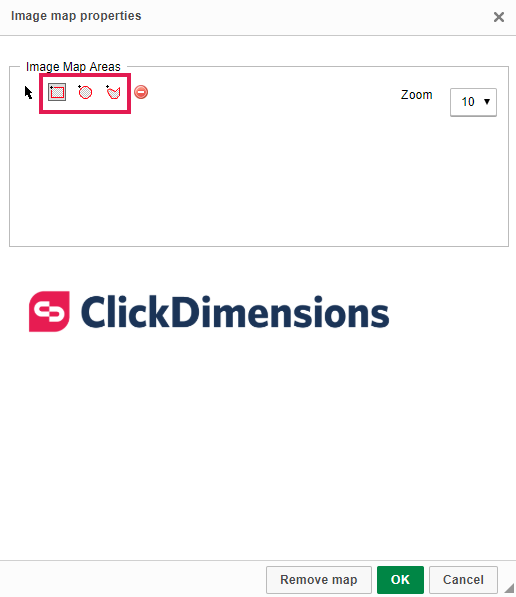 Then simply click and drag over the area you want to link. Once you're happy with your shape, input your URL in the URL field.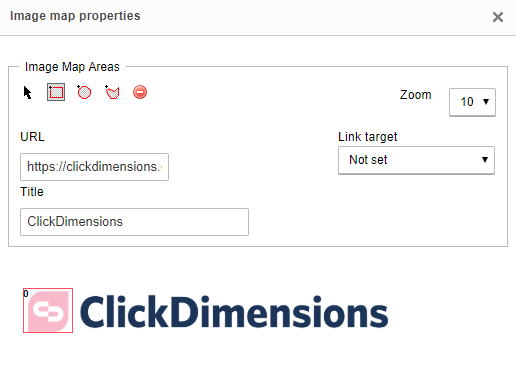 Link Multiple Areas
You can click different shapes and add multiple clickable hotspots as you see fit.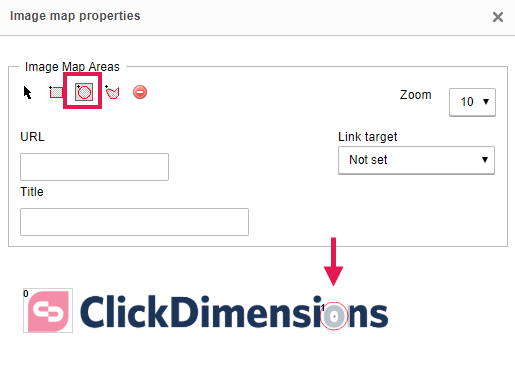 Remove a Selection
To remove a hotspot, just click on it and then click the cancel icon.

Just press OK  and you're done!
---
Feature Added: 4.2.0
Feature Updated: 6.5.1
ClickDimensions Version Needed: 3.3.0