Want to know what your email will look like in your recipients' inboxes? ClickDimensions' Inbox Preview feature lets you test any email and see what it will look like in a variety of email clients including Outlook, iPhone, iPad, Android, Gmail and more.
NOTE: Each account has a limited number of Inbox Previews available per month depending on their ClickDimensions package. Once you press the Inbox Preview button it will run a test automatically.
NOTE: If you use Internet Explorer, Inbox Preview will work on version 9+.
Goals
Learn how to access the Inbox Preview in different Email Template editors
Learn how to use the Inbox Preview to see how a template will render in a number of different email clients and devices.
Where to Find the Inbox Preview
The Inbox Preview is available in all of the ClickDimensions Email Editors.
To access the feature in the New Drag and Drop editor, click on the Preview button and then click the Inbox Preview button in the popup window:

Or in the Free Style Editor:

Or in the Custom HTML Editor:

Using the Inbox Preview
Tests can take 1 – 15 minutes to run depending on the size of your email template. You can click on each preview of how the email displays in a certain email client to display a larger version of the preview.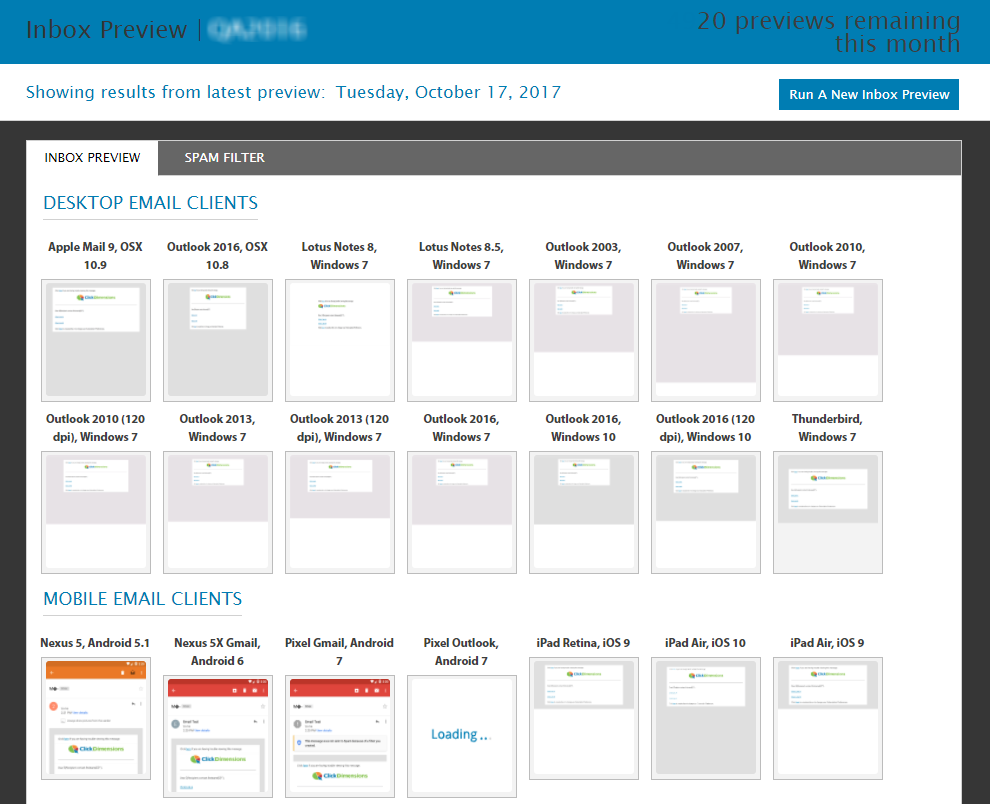 The SPAM FILTER tab will show spam scores for different spam filters. If you have questions about those rules it is best to search for the rule on the Internet because there are numerous different rules for each spam filter.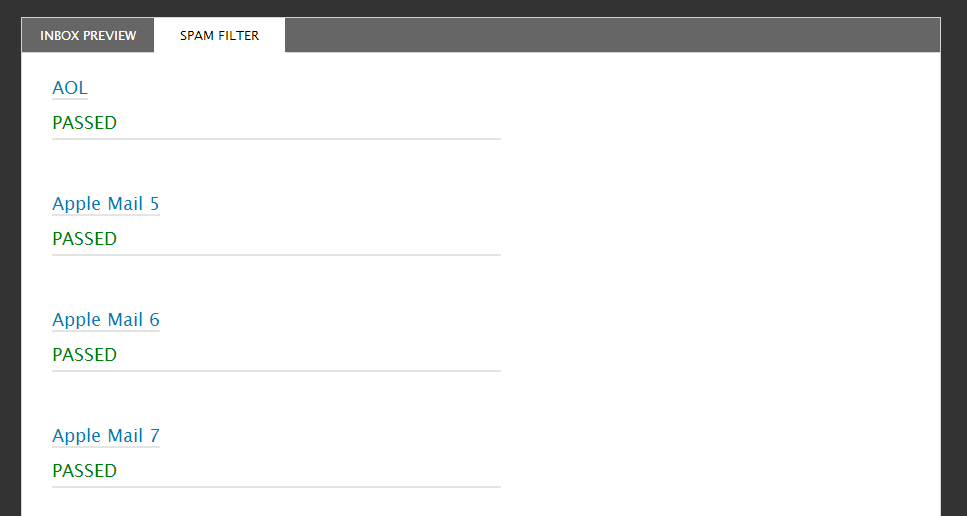 ---
Feature Added: 2012
Feature Updated: 8.12.0
ClickDimensions Version Need: Any