The Campaign Automation tutorial is designed to help ClickDimensions users not familiar with Campaign Automations navigate the Campaign Automation window. New and experienced users can select it at any time if they wish to use it again.
Using the Tutorial
Go to ClickDimensions > Campaign Automations, and select a Campaign Automation. Then click the Open Builder button in the toolbar.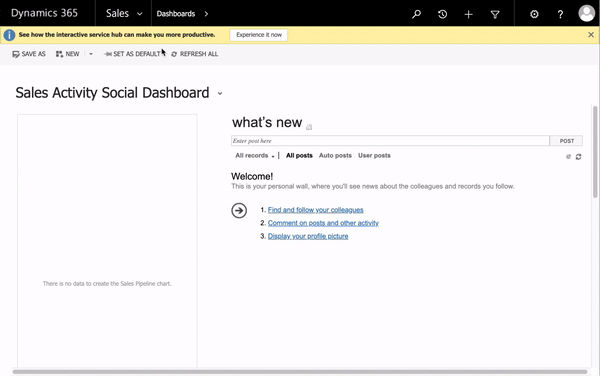 Once the builder window opens, you can select the Walkthrough button (top right corner).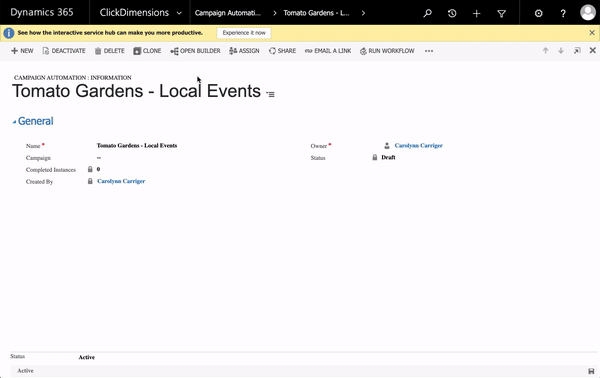 Once you click on the Walkthrough button a pop-up will appear. Clicking Next will take you to the first step in the tutorial. You can then go back or forward or close out the tutorial pop-up if needed.
If you close the builder window before closing/finishing the tutorial, the next time you open that Campaign Automation builder the tutorial will display at the same step you were on.
---