When working with images you need to use in your emails, you can access the Image Manager directly in CRM. From here you can upload, delete, rename, and move images.
Location
In CRM, you can locate this Image Manager by going to ClickDimensions > Image Manager. If you use the Unified Interface in CRM, then you should go to Library > Image Manager to locate this feature.
Once you have the Image Manager open, you will see all the images you have saved to the editors associated to it.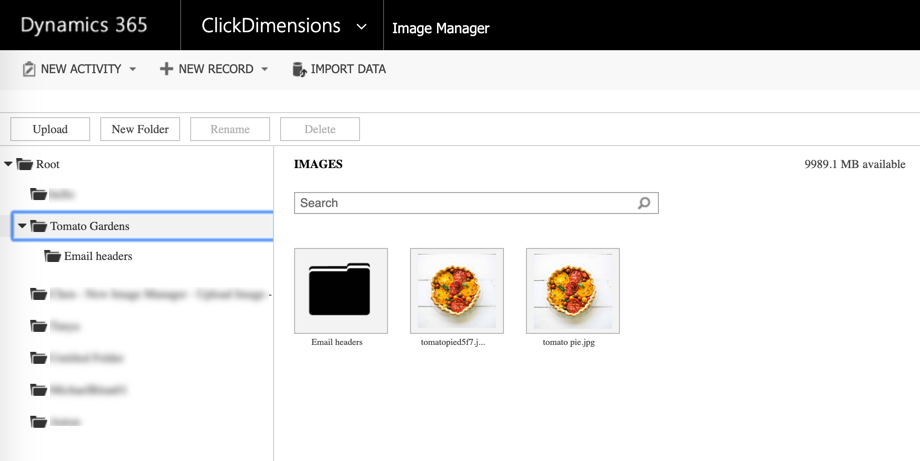 Associated Editors
The images you place in this image manager will be available in the New Drag & Drop, Drag & Drop, and Freestyle editors. Our Block and Custom HTML editors use a different image manager so any images you need available in one of those editors will need to be uploaded there. But for all other editors, the images you upload to this central Image Manager will be available.
Actions Supported
This Image Manager functions the same as the in-editor image managers so you can add, delete, move, create folders, and more in it.

Once you add/delete an image via this manager, you will see that change reflected in your in-editor image managers.