If you have already created a Social Account, then you may need to update its details in the future to give access to a different person. If you have not yet set up a Social Account, then please see our account creation article here first. This article will cover the process of updating the Account Owner for your Social Account.
Accessing the Account Owner Settings
To update your Account Owner details, you will need to navigate to Settings and Support > ClickDimensions Settings > Social Marketing Settings. after the initial setup of your Social Marketing account.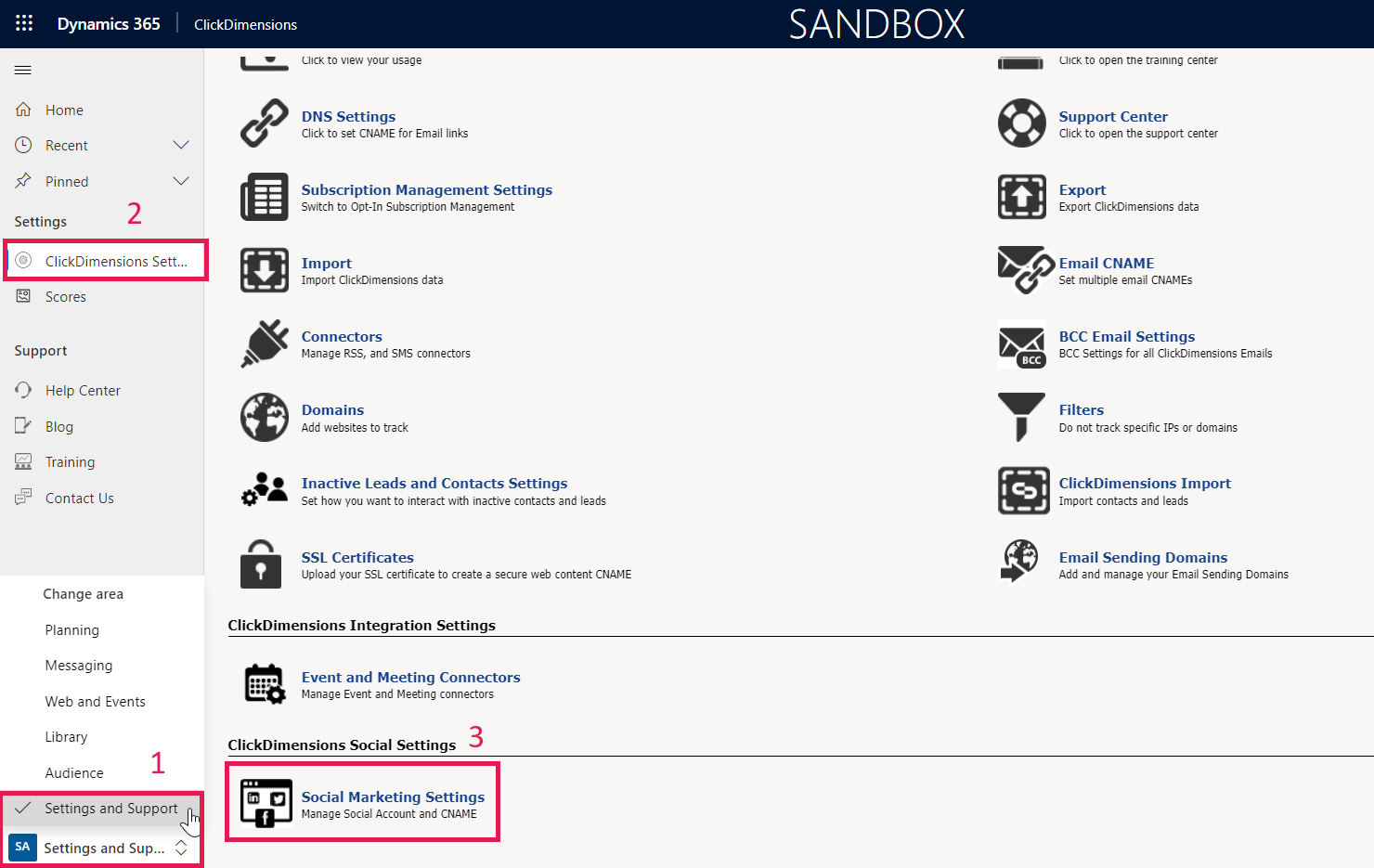 Updating the Settings
The Social Marketing Settings page is where you can check your Social Marketing license, the details for your Account Owner and your Social CNAME settings: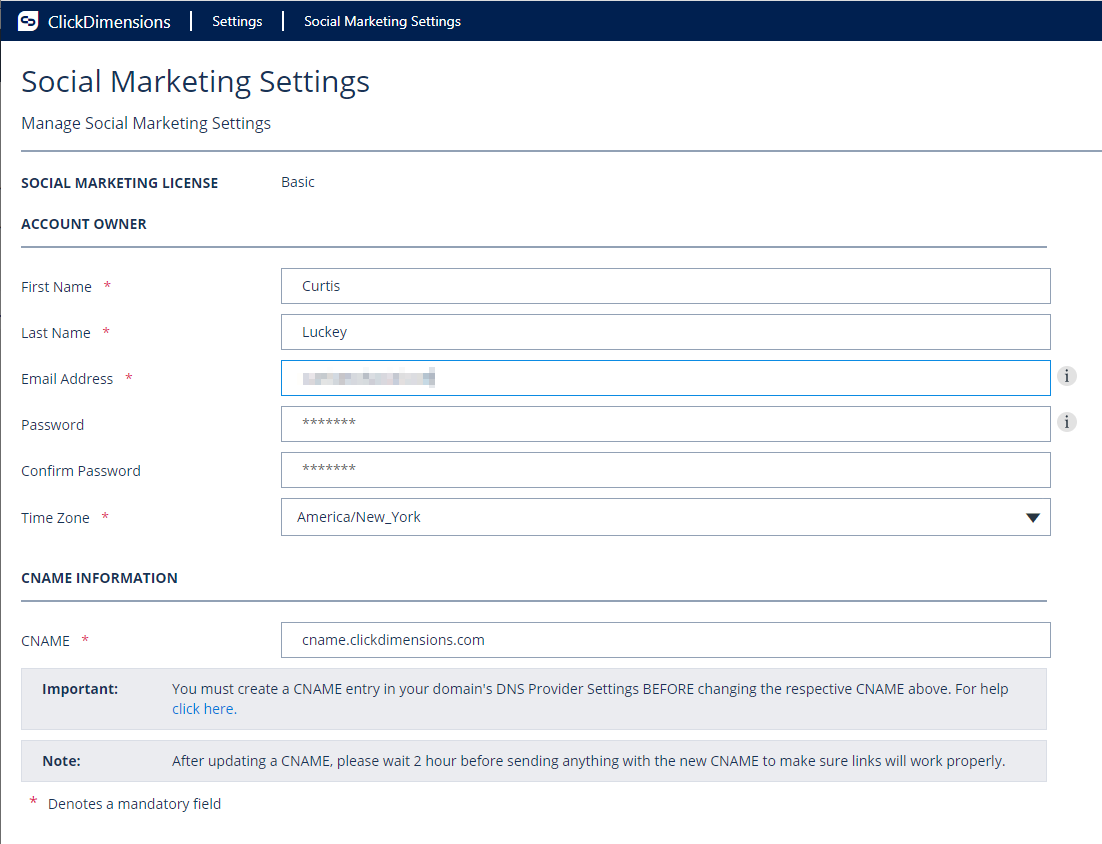 The Social Marketing License will display the license that we have on record for your environment. The Account Owner section will allow you to change the details of your Account Owners or update the details to a new user. The Email Address and Password fields will update the details that are used to log in to the Social Platform.
Note: The email address must be unique and cannot be used for a Social Account for another environment.
The CNAME field will let you change the CNAME that you would like to use for branding for your Social Links. For more details, please see our CNAME article.
Once your details are set, then you'll be ready to login to the Social Platform to begin posting!