Any reporting regarding the performance of a Social Post can also be found within the Social Post record.
Goals
Learn what information is available in a published Social Post record
Learn about how the Posted and Scheduled views for Social Posts work
See what a live Social Post looks like
Published Social Post & Social Clicks
Once a Social Post has been published, if you click View Social Post in CRM, the record will refresh within Dynamics CRM and you will see a different form containing Post Information, including the details of your post.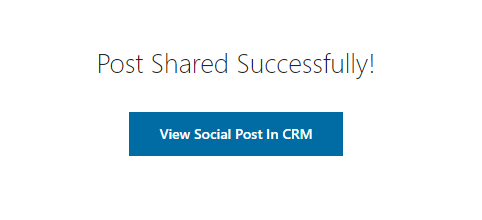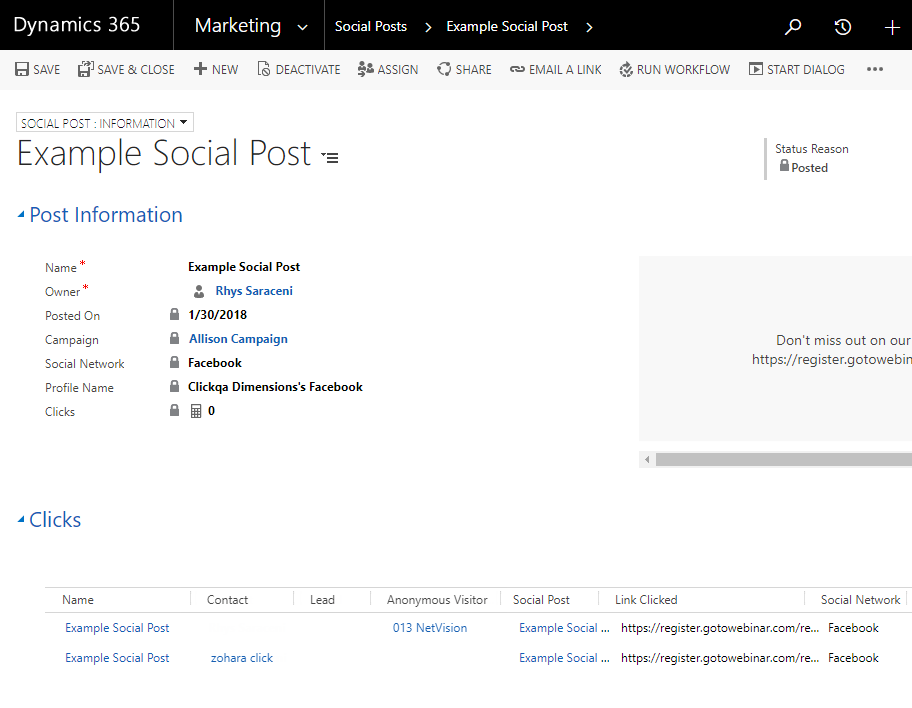 Under Clicks, you will also see a list of Social Click records associated with this Post. Social Clicks represent interactions with the Social Post, so here you will be able to see which Leads, Contacts, and Anonymous Visitors engaged with your posts and when.
Caution:In order for your social clicks to associate to your contacts/leads properly, the root domain of any form submission that identifies the contact/lead must match the root domain of your social CNAME. This may require you to set up an SSL certificate for your Web Content CNAME to maintain the root domain and allow that CNAME to use HTTPS.
Social Post Views
Any Social Posts which have been posted to social media will display in the Posted View within Dynamics:

If you chose to schedule the post to publish at multiple times, a Social Post record will automatically be created in CRM to correspond to each of the scheduled instances.

If you are using Social Engagement powered by Oktopost, and you create a Social Post there, we will automatically create a record for that post in CRM just like when you create the post in directly in CRM. Click here if you are interested in learning more about Social Engagement.
Viewing the Live Social Post
This is how the post looks from the Facebook Page, notice how the GoToWebinar registration link is shortened to the OK.TO that the social CNAME should be pointed to: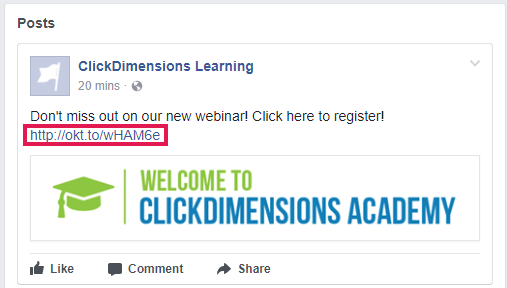 Click here for more information on how to view activity from Social Posting within your Dynamics environment.
---
Feature Added: 8.8
Feature Updated: 9.6.0
ClickDimensions Version Needed: 9.0