The Calendar feature for ClickDimensions Social Marketing makes it easy to view and schedule your posts from your social profiles. This article will outline the basics of accessing and using the Calendar to make and view details regarding your social posts.
Accessing the Calendar
To access the Calendar feature, you will need to access the Social Platform and navigate to Publishing > Calendar from the options menu: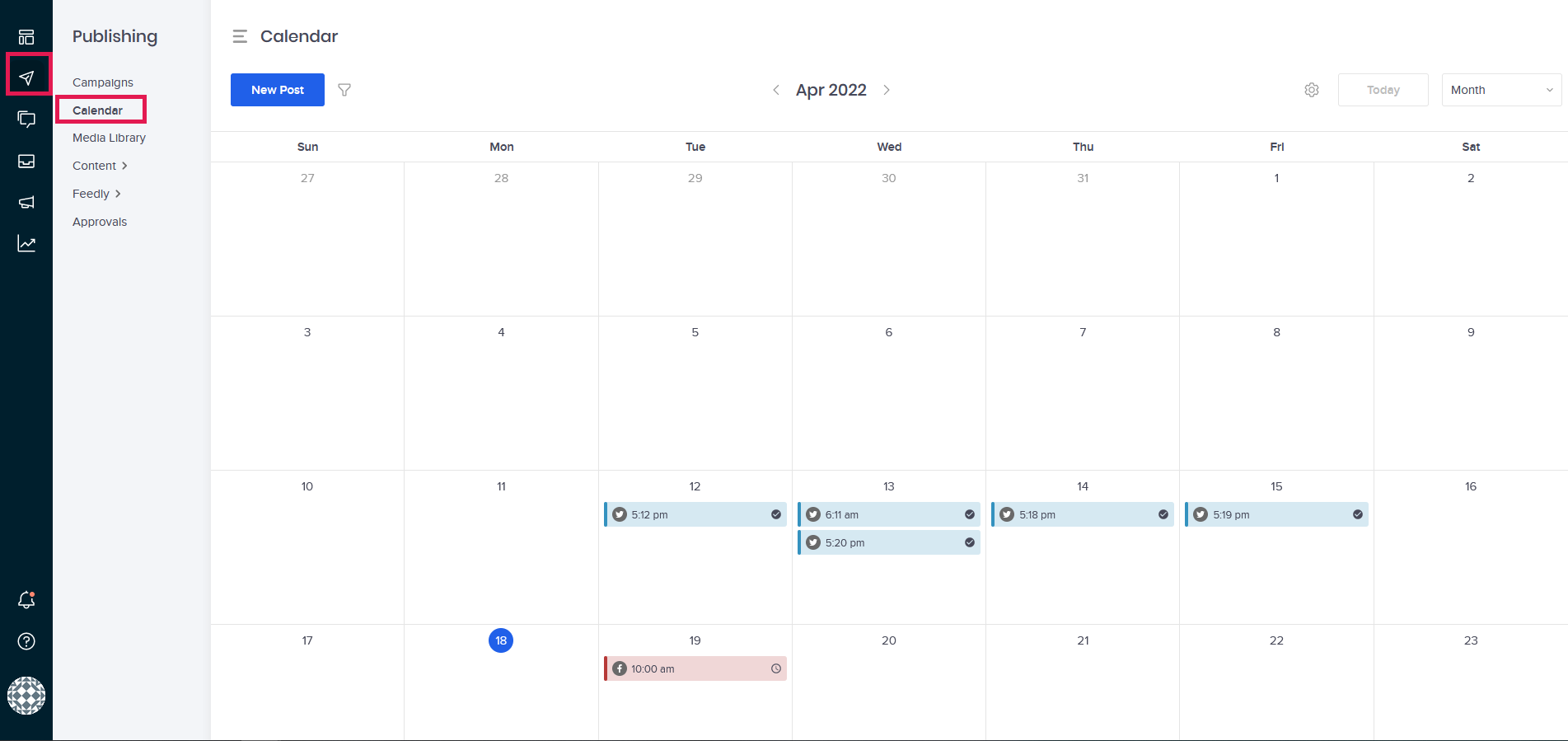 This will bring you to the general Calendar that will show you all of your currently scheduled and sent social posts. You can use the options in the upper-right hand corner of the Calendar to specify the time frame that you would like the Calendar to display: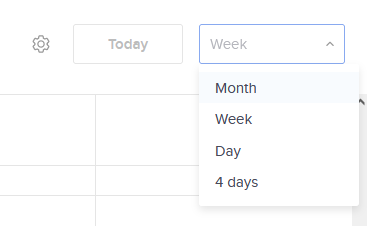 The following time frames are offered:
If you adjust the date to check posts in the past or in the future, then this will activate the Today button which will bring your calendar back to the current time.
Creating New Posts
You can also create new posts directly from the Calendar itself. To do so, you can either use the New Post button to create a post that will default to sending immediately or you can hover over a date in the future and click the + icon to schedule a post for that day: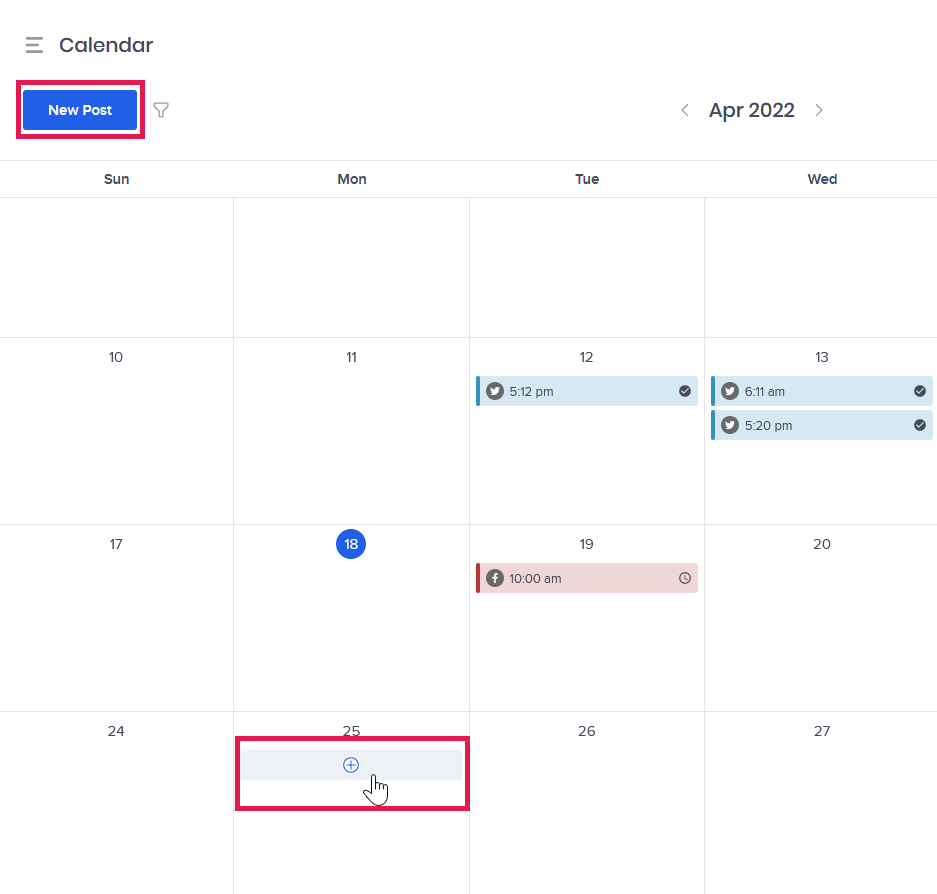 Both options will open the Post Console where you can select your desired Social Network and finish specifying the details for your Social Post.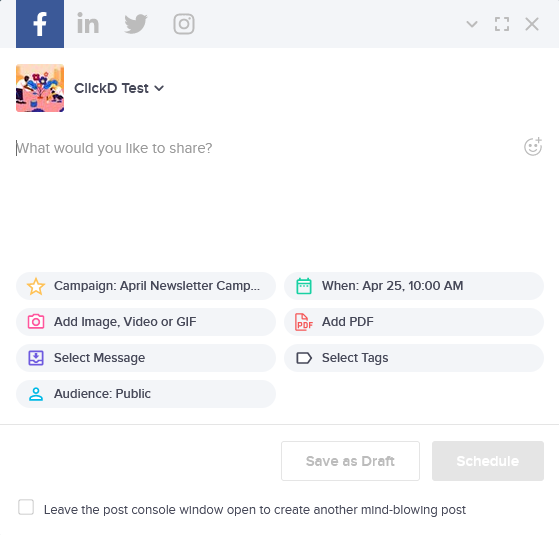 Once you have filled out the details for your post, you can then use the Post Now or Schedule options to finish creating your post and prepare it for sending.
Viewing Existing Posts
Once you have posted or scheduled a Social Post, then that post will appear within the Calendar. Selecting a post will give you a preview of that social post along with some additional options.
Scheduled posts will allow you to edit, duplicate, delete or unapprove a post to prevent it from sending before it is approved again: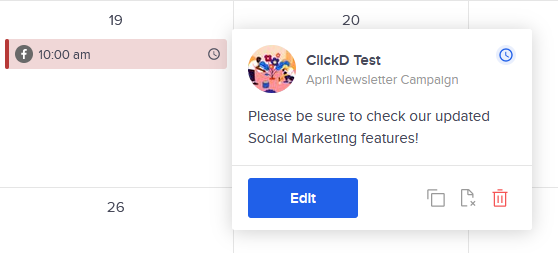 Social posts that have already been posted will allow you to duplicate the post or view a report on its performance.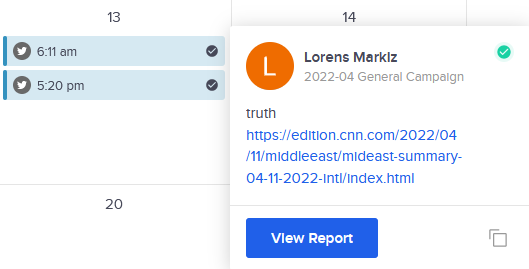 Selecting View Report will let you see the details regarding the performance of that social post, such as how many times it was clicked or liked by your visitors.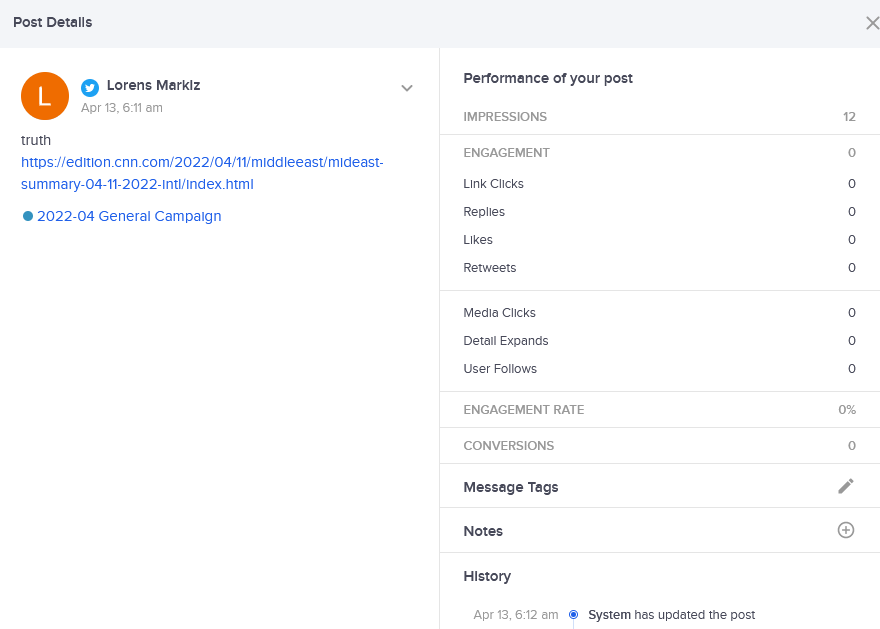 This can help give you a quick snapshot of how visitors responded to particular posts to help inform your changes to your future social posts.