Thanks to ClickDimensions Social Marketing, creating, scheduling, and publishing Social Posts to various social profiles and tracking the click activity is easy! This is a powerful way to enhance your marketing efforts and engage with your audience -- all from within your Dynamics environment!
This article will discuss view activity generated as Page View records within Dynamics, after the Social Post has been created and posted. Please be sure you check out our documentation on how to set this up here.
Now that you have already created and published your Social Post, how can you view this activity and data within Dynamics?
View the Published Post
You can view your published social post within Dynamics from the Posted system view, as well as from the social profile. Navigate to ClickDimensions > Social Posts.
Here is the example of the Posted view in Social Posts from the previous article within Dynamics:

Here is how the post looks from the customer-facing Facebook Page: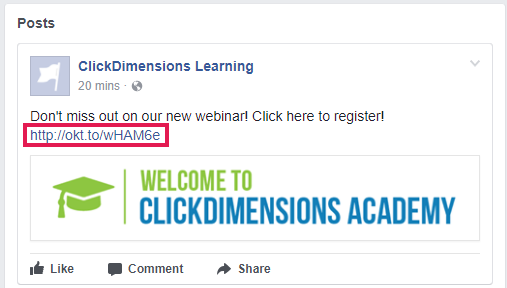 View the Link Click Activity from Social Posts
Notice how the URL for our GoToWebinar registration page has been shortened to include the ok.to that we needed our Social CNAME to point to within our DNS host? This is what helps with the tracking for people who click the link from our published social post.
Currently, the recorded clicks on links from your published social posts will be recorded as Page View records within Dynamics. To view this, go to Marketing > Page Views.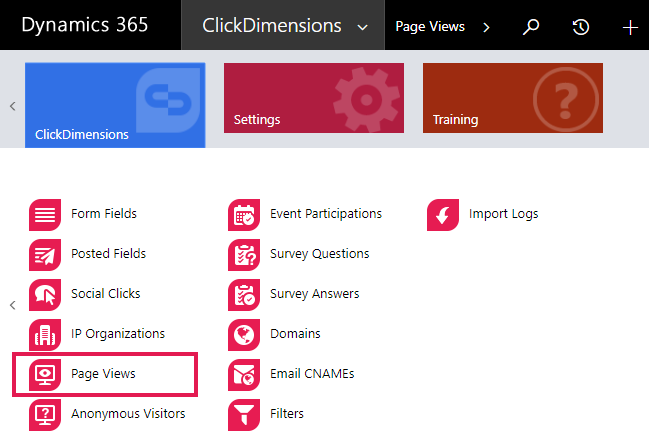 Open a Page View record. The type will be Page, but the URL will contain the CNAME that you set for your social marketing links, as well as several other parameters for tracking purposes. With Dynamics, it is easy to use this criteria to create personal views showing various activity and records generated from social posts.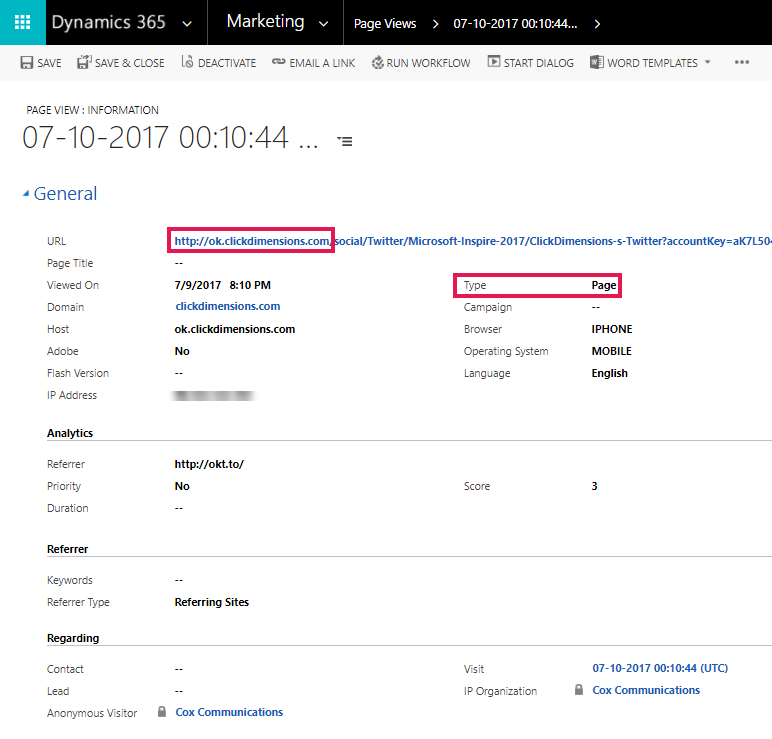 ---
Feature Added: 8.8
Feature Updated: 8.8
ClickDimensions Version Needed: 8.0